Key appliances featured in this modern kitchen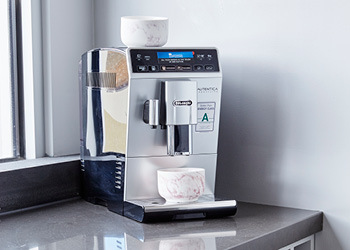 Coffee machine
Catching up over a beautifully brewed coffee and entertaining loved ones at home is so much easier with a state-of-the-art coffee machine.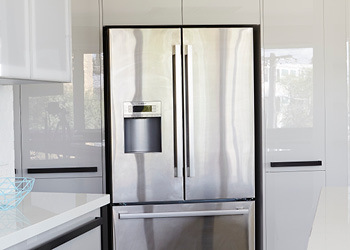 French door fridge
A French door fridge has wide shelves and lots of compartments so you can store more and find what you're looking for fast. It's the ultimate entertainers fridge.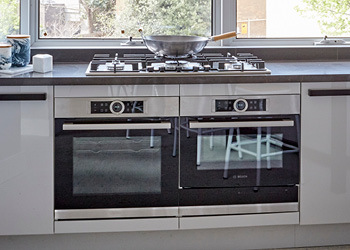 Single oven
An oven is an essential for cooking roasts, baking cakes and crispy, cheesy toppings. A single oven gives you a compact grill and oven in one.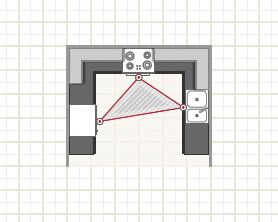 The U-shaped kitchen
is suitable for larger kitchen spaces and is a great option for families who spend a lot of time in the kitchen.
Learn more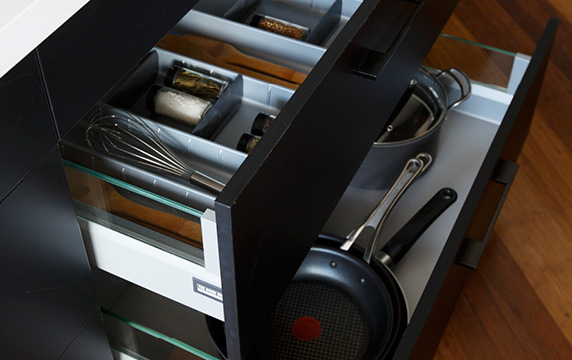 Cutlery and utensil organiser
The ORGA 600 makes it easy to keep all your cutlery and cooking tools really organised so you can grab what you need quickly.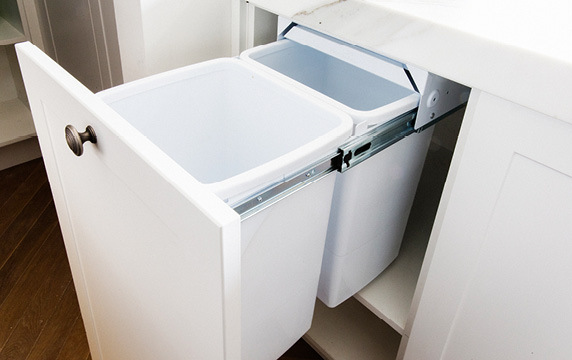 Hidden Bins
Hide your bins and attach the lid to the cupboard so it slides out with a self-opening lid for easy cleaning up, recycling or composting.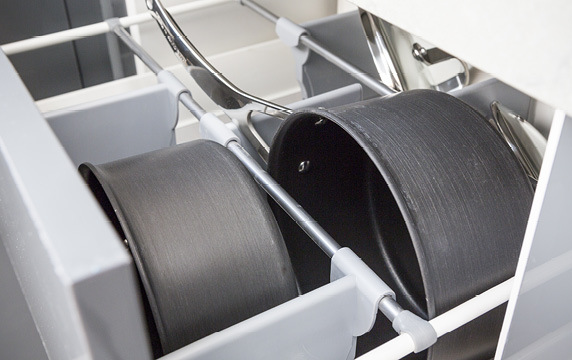 Organises big and breakables
You can store all your oversized breakables and heavy casserole dishes in one drawer using clever dividers that keep things apart.