1. Types of BBQs
Want to buy the best gas BBQ in Australia, the best natural gas BBQ, best portable gas BBQ, best charcoal BBQ in Australia, or best small BBQ in Australia? Before you start shopping, it's worth weighing up the pros and cons of different types of BBQs.
Fuel Types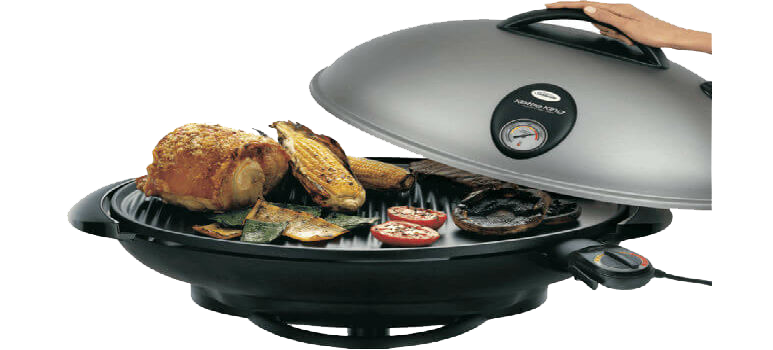 Electric BBQ
No ventilation needed so can be used under cover
Great for under-cover balconies with power points
Easy to install, just plug it into a power point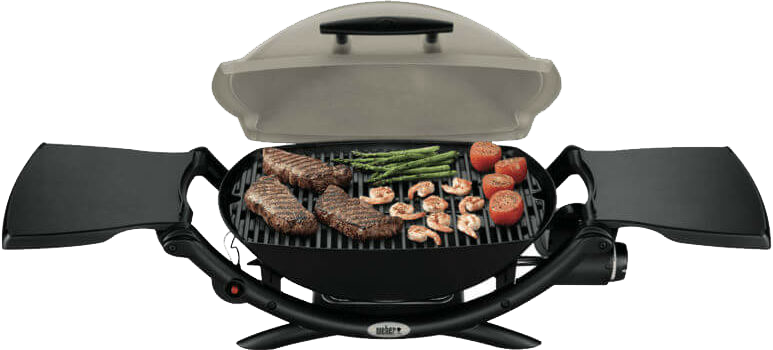 Gas BBQ
Produces high heat fast (like a gas kitchen cooktop)
Heat can be changed instantly with the control knob

Cooks food more evenly than a charcoal barbeque
Fueled by either:

LPG (Liquefied Petroleum Gas) that comes from a connected, refillable gas bottle
NG (Natural Gas) that;s connected to your gas mains by a licensed professional

Emits some gas fumes so must be in a well-ventilated space
Must never be used inside or in enclosed areas (fire hazard)
If you're renting, check if you're allowed to use an LPG BBQ
LPG barbeques shouldn't be used in really windy weather
LPG bottles always need to be upright and secured in the car (never kept in the car)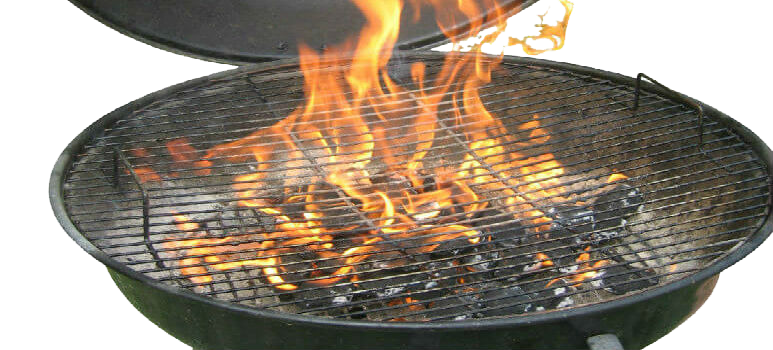 Charcoal BBQ
Takes a long time to heat up
Barbequing takes a lot longer
It's hard to keep the heat consistent
Self-lighting charcoal heats up fast but dies fast

The charcoal gives the meat a really smoky flavour
Hard to clean because of all the ashes
Movability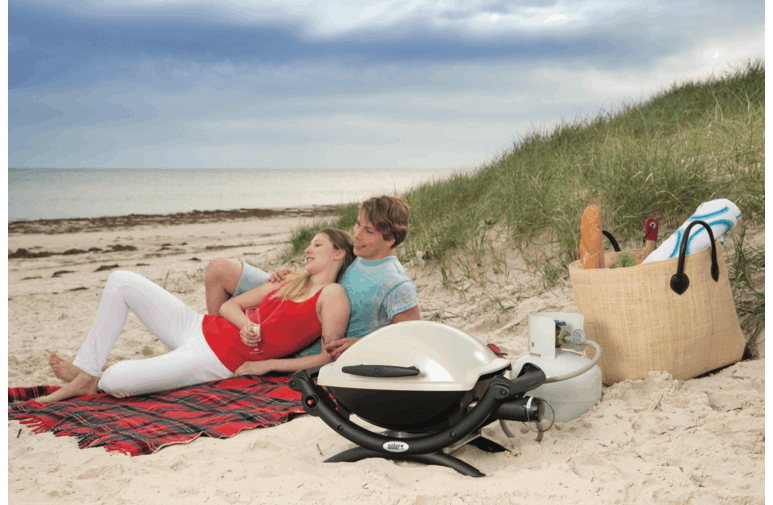 Portable BBQ
A lightweight, little portable BBQ can be taken along with you anywhere you go

The best bbq for camping, and boating, and for beach, park and backyard BBQs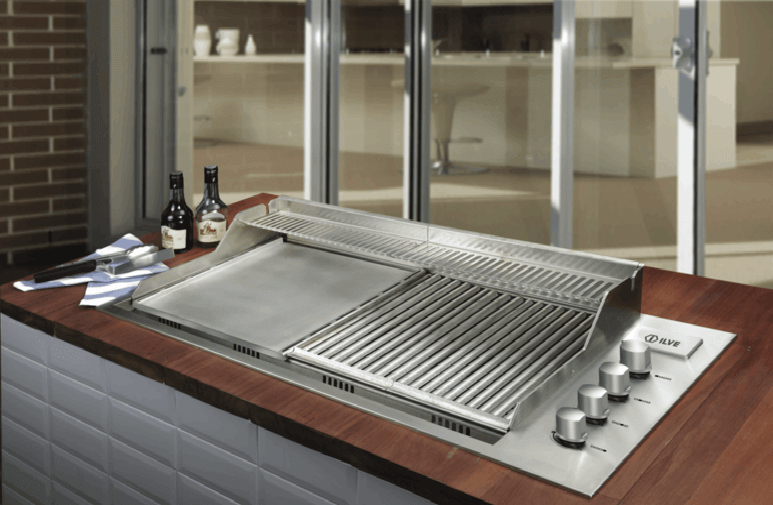 Built-In BBQ
Permanently built into your outdoor entertaining area so can't move house with you

Must be connected to your home's natural gas supply by a licensed trade professional
Built-in BBQs can become part of a larger outdoor kitchen.
Some built-in BBQs come as a module, already built into a bench with cupboards, and can be combined with other modules for an easy outdoor kitchen.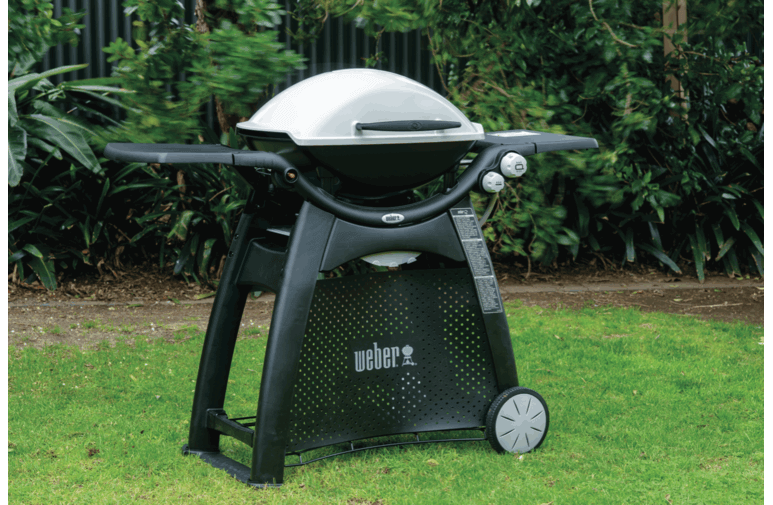 Freestanding BBQ
Bigger than a portable BBQ but can be moved around and moved to your next home
2. Size considerations
The BBQ you buy needs to be the right size for your needs. It's not worth buying a big beast of a barbeque if you'll only use to feed a few people every now and then because bigger BBQs cost more to buy, take up more space and take longer to clean. On the other hand, if you'll be doing quite a few BBQ parties you'll regret buying a BBQ that's too small because you'll be stuck at the barbie for ages cooking batch after batch, and the food won't be ready at the same time.
When it comes to size, you need to consider two things:
The size of the physical space you want the BBQ to go (get out your tape measure), if it's a gas BBQ, you'll need to allow enough space for the gas bottle on the side too
How many you'll be feeding (a cooking surface that's big enough for all the food), if it's a gas BBQ, the bigger the cooking surface, the more burners it will be powered by.
Considerations: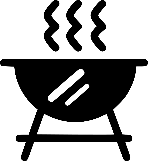 For 1 - 10 people
Consider a portable LPG, natural gas, or electric BBQ with 1-3 burners or cooking zones.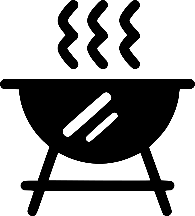 For 11 - 14 people
Consider an electric, LPG or natural gas BBQ that's either freestanding or built-in, with 3-4 burners.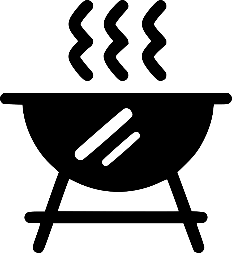 For 15+ people
Consider a freestanding or built-in electric, LPG or natural gas BBQ with 4+ burners.
If you're going for a gas BBQ, the size of the gas bottle you'll need depends on:
The size of your BBQ (the more burners you have the more gas you'll use each time you do BBQ)
How many barbeques you want to be able to do before you need to go and refill your gas bottle. Some four-burner barbeques are so efficient you can barbeque 40-100 meals using the same 9kg bottle. For more information about gas bottle capacity, click here.
3. BBQ features
What kind of features should your BBQ have? That depends on what's important to you and what you want to cook.
COOKING SURFACE
When it comes to the cooking surface, think about the following factors:
Small BBQs usually only have a grill, but bigger BBQs have a split cooking surface with a grill and solid hotplate for cooking onions, veggies, prawns and eggs on the barbie.
Cooking fat drips down between the grill bars and into the BBQ, so an easy-to-remove drip tray or drainage system makes keeping the BBQ clean and safe much simpler.
Some BBQs also have handy grilling trays that sit above the cooking surface so you can keep cooked food warm until you're ready to serve.
SPECIALTY COOKING
Some BBQs have special cooking features like:
Powerful burners for fast, high-heat wok cooking.
Side burners so you can cook your side dishes outside too
Rotisserie racks that continuously turn for slow-cooked meat
Smoking racks for smoky-flavoured fish and meat on the BBQ
HOOD
Choosing a barbeque with a hood means you can:
Trap heat inside your BBQ so it cooks like an oven but with extra barbeque flavour
Not only grill on the BBQ but also use it to roast, bake, make pizzas and slow cook
Use your BBQ to cook an extra crispy, extra tasty roast lunch or dinner
Roast and bake to perfection if your BBQ hood has a built-in thermometer
Make sure you think about whether the hood:
Is sturdy enough not to be blown shut on windy days
Blows smoke away from you not at you when you open it
Will make it difficult to reach the cooking or warming areas
Has a handle that stays touch-cool while you're cooking
MATERIALS
How easy the BBQ is to maintain and how long it will last comes down to the materials the exterior, grill, hotplate and burners are made from.
Stainless steel
Extremely tough and long-lasting
The higher the grade, the more durable it is
More prone to smudges and fingerprints
Porcelain enamel
Shiny finish
Tough and durable
Non-porous so stays rust-free, even by the beach
Cast iron
Tough
Easy to clean and unlikely to rust (except in coastal areas)
Cast iron burners heat evenly and powerfully
IGNITION
Gas BBQs with a push-button or push-and-twist control knob ignition generate a spark and automatically ignite the gas burners so firing up the BBQ is quick and easy.
CONTROLS
If a BBQ has more than one gas burner, check whether all the burners are controlled by one control knob, or if each burner has an independent control so you can cook different things on different areas at different temperatures.
4. BBQ cooking accessories
To get the most out of your barbeque, think about adding these accessories to your BBQ:
BBQ trolley or cart - brings your BBQ up to waist height so cooking is much easier
BBQ cover - to protect your BBQ from being damaged by all the outdoor elements
Side tables - that attach to the sides of your BBQ and fold out are handy for food prep
Hotplate - a solid surface on the BBQ for cooking prawns, onions and eggs and more
Breakfast plate - that sits on top of the grill for smoky bacon and eggs on the barbie
Warming racks - that sit above your BBQ cooking surface to keep cooked food warm
BBQ mitt/gloves - to keep your hands and arms safe while you're wrangling the BBQ
BBQ tray and trivet - to convert your BBQ into an oven that circulates heat evenly
BBQ light - to see what you're cooking and when it's done when the sun goes down
BBQ pizza oven - cooking pizza on the BBQ is easy when you have a pizza oven for your BBQ. It just sits on top of the BBQ cooking surface.
Smoke box - want to know how to make a BBQ smoker for homemade smoked salmon, trout and more? Save time and get a ready-to-go smoke box instead.
Cookware - for extra tasty meals, use BBQ-safe fry pans, casserole and roasting dishes
Sink and fridge - a built-in modular sink and fridge unit creates an outdoor kitchen
Rangehood - wall-mounted at least 1m above the BBQ to clear odours and vapours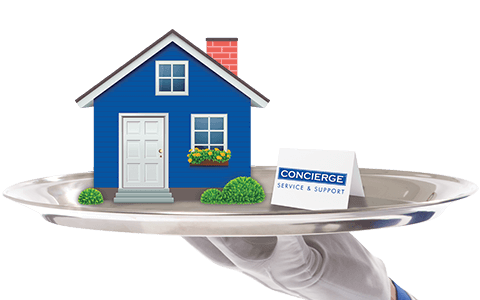 5. BBQ delivery & assembly
Did you know that The Good Guys can deliver and set up your new BBQ?
Simply buy any Weber Q BBQ and add a BBQ delivery and assembly service.
Having a fully licensed, insured professional deliver and assemble your new BBQ takes the hassle out of getting it home and ready to fire up.
Then all you need to do is marinade the meat and dress the salad.
What we'll do for you:
Your new BBQ will be delivered
Your new BBQ will be assembled
It will be connected to your gas supply if you have it available
It will be tested to ensure everything is working
If you have a BBQ stand, it will be assembled too
All the packaging will be taken away for you
All work is fully guaranteed and you'll receive a completion certificate for your records.
Learn more about our Concierge BBQ delivery and assembly service
Every BBQ is different, and depending on the type you go for, the best way to get great grilling, baking and roasting results is to follow the instructions that come with your BBQ. There are very different steps for how to start a charcoal BBQ and how to use a charcoal BBQ, compared to how to start and use gas and electric barbeques. Your BBQ user manual should also tell you whether converting your BBQ to natural gas is possible, and if not you can contact the manufacturer.
A few things to always remember:
Season - salt meat 40 minutes before grilling and only add pepper when it's resting
Pre-heat - always let your barbeque heat up properly before putting the food on
Baste - sauces can burn on the BBQ so only baste meat with sauce at the very end
Test - use a cooking thermometer to perfectly cook meat rare, medium or well done
Rest - after cooking let the meat rest for five or ten minutes for the juiciest results
Clean - clean the BBQ immediately after every use, don't leave it until next time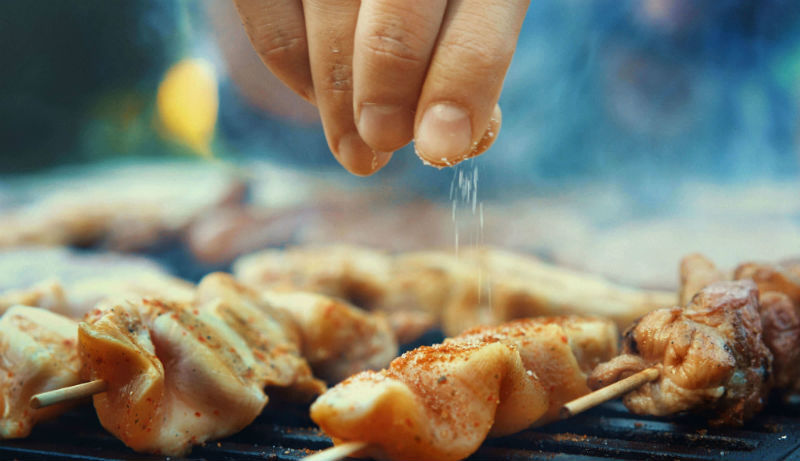 7. How to clean a barbeque
Cleaning your BBQ after every cook up is essential for hygiene and safety reasons, and you should also give it an extra thorough clean a couple of times a year.
Oil residue goes bad in hot weather which can make food taste off, and if you don't drain and clean off all the oil and fat that's dripped into your BBQ on a regular basis you could accidentally set the BBQ on fire.
Always follow the manufacturer's instructions for how to clean a BBQ, which may tell you to:
Use a wire brush to scrape food remains off the grill and a scraper on the hotplate
Open the hood and put the burners on high to burn off the grease for five minutes
Turn off the gas, let it burn out, then turn off the burners to clear the gas BBQ hose
Give the cooking surface a good scrub with a BBQ brush or scourer and warm water
Use a cleaning product that's made for BBQs to clean away stubborn grease and grime
Pull the hood down or cover with the lid to protect the cooking surface once cooled
Cover the barbeque to protect it from damage from the outside elements
If you don't follow the manufacturer's cleaning and maintenance instructions for how to clean a BBQ plate it can be dangerous. Don't risk guessing; make sure you know how to clean a BBQ hot plate the right way, otherwise you can damage your barbeque and it might not last you as long.