Let's install your new antenna system
The Good Guys Home Services can send a trusted professional to take care of your antenna installation. Once they've taken care of installing your antenna, they'll give you a quick demonstration, and take away all the rubbish with them. All work by The Good Guys Home Services is guaranteed so you can relax knowing everything is taken care of.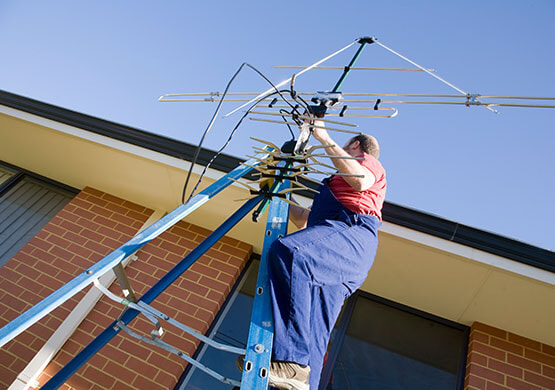 Choose the Installation that suits your product type. All options include a demonstration of your new product and the removal of job related debris.
Got a question? Check out our handy FAQS below. Prefer to book over the phone? No worries – please call 1300 748 190.
FAQs
Will the installer supply the antenna or do I need to supply one myself?
The installer will supply a moderate gain antenna, this type of antenna supplies good quality reception to most metropolitan areas, upgrades may be required depending on the installation location, this will incur additional charges
Is the antenna installation covered by any warranty?
The installation works are covered with a 12 month warranty.
How long will it take for the antenna to be installed?
Homes and requirements for each installation are different, your installer will be able to advise you on the day.