Let's install your new ceiling fan
Know any good tradies? We do! The Good Guys Home Services can send a licensed and insured electrician to install your ceiling fan. Once they've taken care of the installation, they'll give you a quick demo, and take away all the rubbish with them. All work by The Good Guys Home Services is guaranteed so you can relax knowing everything is taken care of.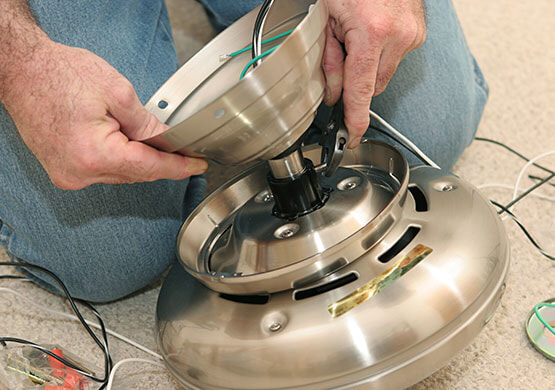 BACK TO CEILING FAN SERVICE SELECTION
BACK TO CEILING FAN SERVICE SELECTION
FAQs
IMPORTANT - Please find FAQs updates, regarding our services during the COVID-19 situation here.
I've never had a ceiling fan, will the installer complete a new installation?
Yes, there are selected installation offers for a new installation
Are there special power requirements for the installation of a ceiling fan?
In most cases your existing power and circuits are adequate, if your existing power circuits need upgrading the installer will quote for the required works, additional charges may apply
Is the ceiling fan installation covered by any warranty?
The installation works are covered with a 12 month warranty