Let's create your smart home
Smart Home automation allows you to simplify everyday tasks and automate many existing appliances at the touch of a button, with voice commands, motion sensors, and much more.
Many smart home appliances need to be integrated to ensure that they work well together. Our team of trusted professionals understand the work required to get your smart home set up and running.
Choosing The Good Guys' qualified team of installers ensures peace of mind knowing they'll listen and act on all your needs, carefully completing your smart set up to suit your requirements.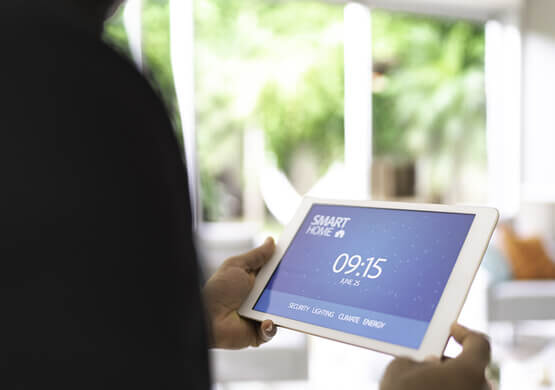 This service includes a demonstration of your new product and the removal of job related debris.
Got a question? Check out our handy FAQS below. Prefer to book over the phone? No worries – please call 1300 748 190.
FAQs
IMPORTANT - Please find FAQs updates, regarding our services during the COVID-19 situation here.
Do I need WIFI and internet to have Smart Home installation?
Yes as most Smart Home devices work off WIFI you will need an ADSL/NBN Connected with a Wifi modem.
Can I connect existing appliances in the home or do I need to buy them from The Good Guys?
You can have your existing smart devices in the home prior to the installation, it does not matter where you have purchased them from.
Will the installer provide a demonstration of the Smart Home devices I have had installed?
Yes, they will provide a demonstration and take away any job related debris, the work is also guaranteed.
How many Smart Home devices are included in the installation?
We install 3 devices as a part of the Smart Home installation usually consisting of 1 main hub, example Google Home and two other Smart Home appliances.
What if I require further Smart Home devices installed?
The installer can connect them on site at an additional charge for each appliance.
What if my WIFI signal is not strong enough?
Wifi extenders are recommended to improve signal strength but are not included as part of the service.