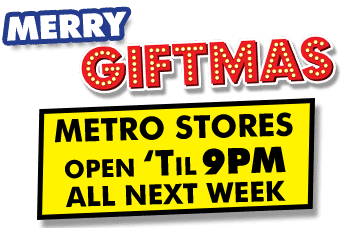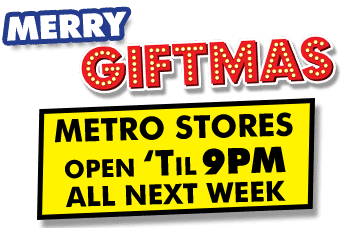 Your Store List
STORE TRADING HOURS
Want to know what time your closest store is open to?
*We negotiate everyday so you Pay Less. Discounts apply to most recent ticketed/advertised price. Products may have sold below ticketed price in some stores prior to the discount offer.
#Offer ends 01/01/2018. Approved customers only. To be eligible, approved customers must spend over $1000. Excludes eBay. Offer excludes Apple, Miele, AEG, Neff, Bertazzoni, La Germania, Fisher & Paykel BBQs and Falcon products. The plan is payable by 60 approximate equal monthly instalments (exact amounts specified in your statement). At the end of the plan, interest will be charged at 24.99%. This notice is given under the Gem Visa Conditions of Use (as applicable), which specify all other conditions for this offer. A $99 Annual Fee for GEM Visa applies. Also available to CreditLine, GO MasterCard and Buyer's Edge customers. Other conditions, fees and charges apply, see relevant Latitude Finance Australia product websites for details. Credit is provided by Latitude Finance Australia (ABN 42 008 583), Australian Credit Licence number 392145.