Let's install your new heater
Know any good tradies? We do! The Good Guys Home Services can send a fully licensed electrician or plumber to complete your heating installation. Once they've set up your heating system, they can even take away your old one, and take away all the rubbish with them. All work by The Good Guys Home Services is guaranteed so you can relax knowing everything is taken care of.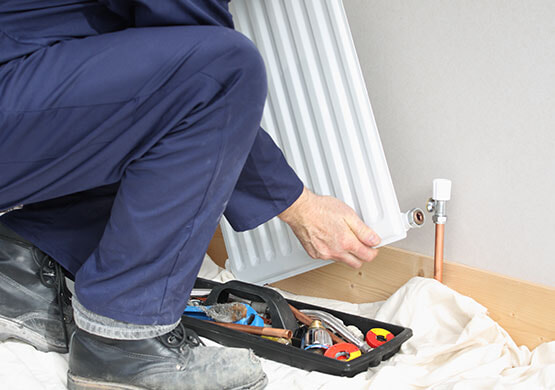 Choose the Installation that suits your Heater type. All options include a demonstration of your new product, the supply of any required trade certificates of compliance and the removal of job related debris.
Got a question? Check out our handy FAQS below. Prefer to book over the phone? No worries – please call 1300 748 190.
FAQs
IMPORTANT - Please find FAQs updates, regarding our services during the COVID-19 situation here.
Are there any specific requirements to get the heaters installed in my house?
The heater installations services we provide are for Gas Heaters only, the prerequisites are:
1. Single storey home.
2. Existing gas connection available within 3 metres of the installation point.
3. Existing power point within 1 metre of the installation point.
Will the installer show me how the heater works?
The standard service includes a demonstration of the basic functions.
How long will it take for the heater to be installed?
Homes and requirements for each installation are different, your installer will be able to advise you on the day.