DESIGNED FOR HOW YOU LIVE
Modern kitchens are more than just a place to prepare, store and cook food. They have become the centre of the home, seamlessly blending into living and dining areas. A place for friends to eat and socialise, gourmet meals to be created and homework to be done.
Ideas For Modern Kitchens
Create Your Own Modern Kitchen
Creating the modern kitchen of your dreams is easier than you think.
Appliances For Modern Kitchens
Fridges, ovens, rangehoods, cooktops and dishwashers - we have them all!
A Smart Fridge To Suit You
Modern fridges are so much more than a place to cool food and drink.
Modernise An Older Kitchen
Find out how you can upgrade your kitchen without having to do a full reno.

Hamptons style kitchens are incredibly popular in Australian homes. Relaxed, elegant styling evoking a feeling of being near the sea without being too 'beachy' - ideal for this island continent. Hamptons style kitchens create a feeling of peace and calm - exactly what busy families need.
Ideas For Hamptons Style Kitchens
Create A Hamptons Kitchen
Create a contemporary Hamptons style kitchen with these 10 steps.
Appliances For Hamptons Kitchens
Fridges, ovens, rangehoods, cooktops and dishwashers - we have them all!
A Modern Twist
Incorporate touches of black and grey for a modern twist on Hamptons style.
Top Tips For Wine Storage
Add a wine fridge to the island bench of your Hamptons style kitchen.

Proving that good things do come in small packages, with clever design and thoughtful appliances, a compact kitchen or kitchenette can be packed with all the elements and functionality you'd expect in a much bigger space.
Create The Perfect Small Kitchen
Everything you need to know to setup the perfect small, but functional kitchen.
Appliances For Small Kitchens
Fridges, ovens, rangehoods, cooktops and dishwashers - we have them all!
Slim Width Dishwashers
Now even the smallest kitchen can have a time saving dishwasher!
Slim French Door Fridges
Love to have a French door fridge in your small kitchen? Now you can!

TAKE A TRIP TO THE DARK SIDE
Black and dark kitchens in shades of anthracite, chocolate brown, midnight blue and emerald green are incredibly popular right now and create a real wow factor in your home. Sleek, stylish and oozing with quiet sophistication, dark kitchens are incredibly versatile and will suit most kitchen sizes and layouts.
Subtle. Stylish. Impactful.
Everything you need to design a black or dark toned kitchen at your place.
Appliances For Black Kitchens
Beautiful kitchen appliances in shades of black, grey, charcoal and anthracite.
Black Sinks & Taps
Discover the impact a black sink and tap can make on your kitchen.
Kinsman Kitchens
Let the experts at Kinsman design your new black kitchen.

A WARM AND WELCOMING STYLE
There's a very good reason why country styled kitchens have stood the test of time and long been both a feature of city and rural homes. Country kitchens create a cosy, welcoming atmosphere - a place where people can catchup with a cup of tea around a large island bench while delicious meals are being created.
Ideas For Country Kitchens
Create A Country Kitchen
Create a cosy, welcoming country styled kitchen in your home.
Appliances For Country Kitchens
Benchtop appliances, large ovens, family sized fridges and more.
Renovating Your Kitchen
Check out our top 10 ideas on how to make the most of your kitchen renovation.
Wall vs Freestanding Ovens
Let us help you find the perfect oven to suit your needs as well as kitchen style.
Industrial Style Kitchens

PERFECT FOR HOMES AND APARTMENTS
Ever since this style came to prominence in the 1950s, people have loved the cool edginess of industrial styled kitchens. Fast-forward over seventy years, industrial style kitchens are still incredibly popular but are no longer limited to inner city warehouse conversions and apartments - homes of all sizes are embracing this timeless style.
Ideas For Industrial Style Kitchens
Create An Industrial Style Kitchen
Everything you need to know about placing this timeless style in your home.
Appliances For Industrial Kitchens
Stainless steel, black, grey, anthracite - anything goes in an industrial kitchen.
The Best Coffee Machines
Enjoy your favourite brew just the way you like it without leaving the house!
Black Appliances
A modern white kitchen with black appliances is a bold look.
Still need more information before purchasing appliances for your new kitchen? The Good Guys buying guides have done all the hard work for you - the latest tech decoded and key features explained so you can be completely confident in your choice.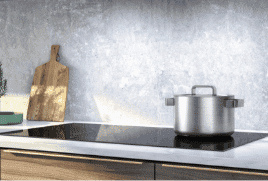 BUYING GUIDE
Cooktops Buying Guide
Induction, gas, electric or ceramic? Settings, features and styles explained.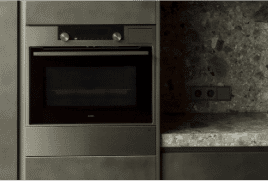 BUYING GUIDE
Ovens Buying Guide
Thinking about a freestanding oven, wall oven or a steam oven? Find out more ...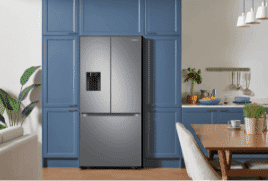 BUYING GUIDE
Fridge Buying Guide
Modern fridges are so much more than a place to cool food and drink.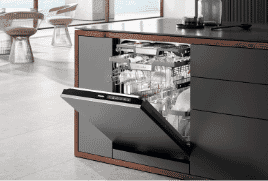 BUYING GUIDE
Dishwasher Buying Guide
Water efficiency, installation, styles and care decoded.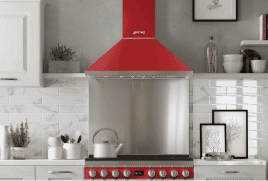 BUYING GUIDE
Rangehoods Buying Guide
Find the best rangehood size, style, colour and type for your kitchen.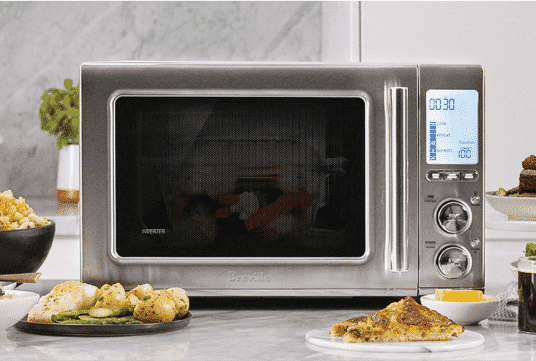 BUYING GUIDE
Microwaves Buying Guide
Everything you need to know about wattage, styles and use.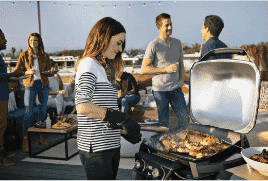 BUYING GUIDE
BBQs Buying Guide
Gas, electric, charcoal? Portable, freestanding or built-in? Find out more.
Now that you have your new kitchen it's time to start thinking about the final finishing touches - benchtop appliances that will turn your kitchen from amazing to incredible. Discover the latest colourful matching toasters, kettles, mixers and blenders, benchtop pizza ovens, the best collection of airfryers, and coffee machines so good you'll never need to head out for coffee again.
DeLonghi Coffee Machines
Never leave your fancy new kitchen and enjoy café quality coffee at home.
Add A Pop Of Retro Colour
Smeg's retro 50s style appliances will add a pop of colour to your benchtops.
Your Favourite Food - No Guilt
AirFryers are hot! Enjoy your favourite foods with only a fraction of the oil!
Woodfired Pizza At Home
Create perfect woodfired pizzas with all your favourite toppings at home.
Your Kitchen Needs a KitchenAid
Discover everything you can make with an iconic KitchenAid mixer
Blend, Blitz, Puree, Juice & Extract
Nutribullet blenders and juicers are much loved features of family kitchens.