1. Measure your space
When measuring, you'll need to account for a certain amount of space that will be required at the sides, back and top of the fridge so that it receives proper ventilation. How much clearance room you'll need will depend on the model, and you could risk losing your warranty if you fail to leave the minimum requirements and your unit breaks down. Also make sure to leave enough room to open the fridge doors! It may seem simple, but it's an issue that can be overlooked.
2. Size of Fridge
After carefully measuring the space available for your new fridge, you'll need to work out how much storage you need. Fridge capacity is measured in litres, and big families or people who entertain regularly will need bigger fridges than someone living alone or people who eat out often.
Here's a rough guide for what fridge sizes are most suited to different household sizes:

1-2 people: 200-400 litres

3-4 people: 520-600 litres

5+ people: 700 litres
It's important to consider your unique needs—if you usually eat out or get dinner delivered a smaller fridge might be more appropriate; or if you love to entertain, eat a lot of fresh food or pre-made frozen meals you might need a bigger fridge/freezer.
3. Types of Fridges
4. Energy Efficiency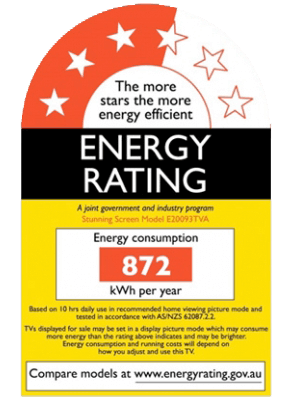 When comparing different fridge models it's important to check how much energy the fridge uses (shown in Kwh per year) and the energy ratings (shown as stars).
The more energy star ratings a fridge has, the less it will add to your electricity bills. If two fridges use the same amount of energy but are different sizes, the larger fridge is more energy efficient because it keeps more space cold using the same amount of energy. Most older fridges are not very energy efficient when compared with today's latest models, so it's worth considering updating your fridge sooner rather than later for electricity bill savings.
Fridges with built-in ice makers and water dispensers do increase your energy usage by about 100-150 kWh each year, but some of these fridges also have energy-saving eco and holiday settings. In general, top-mount and bottom-mount fridges are more efficient than side-by-side and French door fridges.
5. Design and other considerations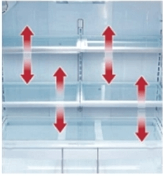 Shelving Layout
Think about everything you need to store and how organised you want your new fridge to be. Shelving layout can make a huge difference to how much a fridge can hold. Also think about the material the shelves are made from. Plastic shelves and safety glass shelves make cleaning the fridge easy, and safety glass stops spills from dripping down onto other shelves, whereas wire shelves don't.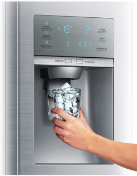 Water and Ice Dispenser
Getting ready-made ice and cold, filtered water from the front of your fridge is the ultimate everyday convenience and makes entertaining so much easier. These dispensers are generally features of French door and side-by-side fridges, and they need to be connected to your water supply by a plumber, so remember to factor that in. If the dispenser is on the inside rather than the outside, keep in mind that it will take up some of your storage space.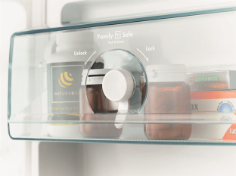 Child Proofing
Keep kids safe by looking for child-friendly features many fridges now have like:
A water dispenser with a child-proof setting
A lockable, child-proof medicine compartment
Temperature controls with a child lock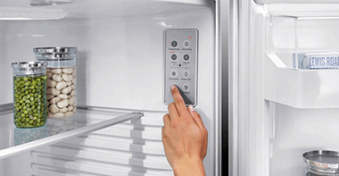 Temperature controls
Some fridges give you greater temperature control than others. Some models allow you to set different temperatures for different compartments, while others have a quick cool setting in the fridge for drinks and a quick freeze setting in the freezer for meats.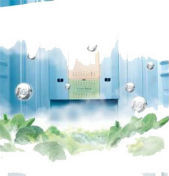 Hygiene
Everyone wants to keep harmful bacteria away from their food to protect their health. Many modern fridges now have anti-bacterial wall and door coatings that stop bacteria forming in the fridge so food stays fresher for longer.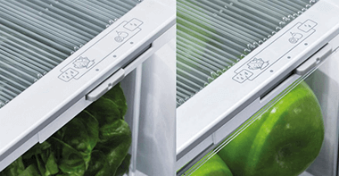 Crisper Drawer
Choosing a good crisper helps stop fresh fruit and vegetables from wilting and drying out so they stay fresher for longer and your food doesn't end up in the bin. Crisper technology has come a long way in the last few years so take the time to compare different types of crisper technology.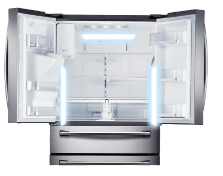 Lighting
Having good lighting inside the fridge makes it easier to see everything and find what you need fast. LED lights give you bright light that's more natural and energy efficient than panel lights, and LED lights also generate less heat so the fridge stays cool.
Smart Features
Smart fridges have built in internet connectivity that connects to your Wi-Fi. Clever technology and apps mean it's possible to see inside your fridge when you're at the shops, play music and videos through a built in touch screen, view online recipes and receive food expiry alerts.
6. Exterior Material
Now more than ever, fridges are a stylish feature in most kitchens rather than just a way of storing food. Let your fridge complement your kitchen design by selecting a matching exterior finish. Choose from always classic stainless steel, traditional and cost effective white or consider an on-trend black finish in shades ranging from sleek gloss black, black stainless steel, matte black and deepest grey anthracite.
Here are some of the exterior finishes you can choose for your new fridge:
White Steel
Stainless Steel
Layered Steel
Anthracite
Black Steel
Luminous Black Mirrored Glass
Black Glass
7. Installation & Premium Delivery
It's important to find out if a plumber is needed to install your new fridge. Fridges with ice and water dispensers require fitting by a plumber. The Good Guys Home Services can organise a professional for you. If a plumber isn't required but you don't want the hassle of unpacking bulky packaging, The Good Guys can also deliver and unpack your new fridge and then take away your old fridge – just ask for Premium Delivery when you buy your new fridge.