Key appliances featured in this modern kitchen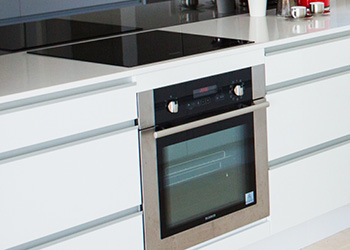 Single oven
An oven is an essential for cooking roasts, baking cakes and crispy, cheesy toppings. A single oven gives you a compact grill and oven in one.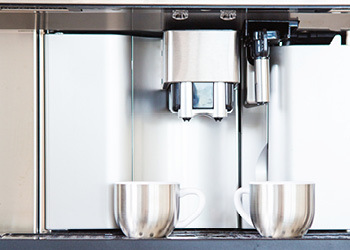 Big built-in coffee machine
A big built-in coffee machine has the power to make amazing coffee and gives you the convenience of quick coffee without all the hassle.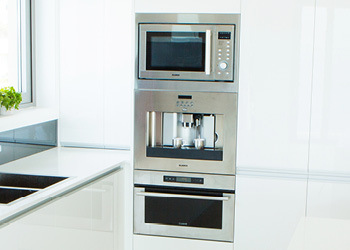 Built-in microwave
A built-in microwave at eye level makes hot breakfasts, quick dinners and reheating leftovers so simple so you can make your favourite foods faster.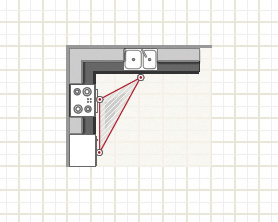 For functional kitchen flow add an island bench to an L-Shaped kitchen layout.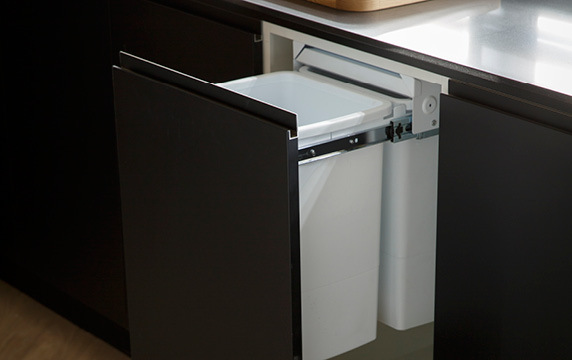 Hidden bins
This two compartment bin pulls out from your cupboard, with a self-opening lid to make scraping plates and recycling easy.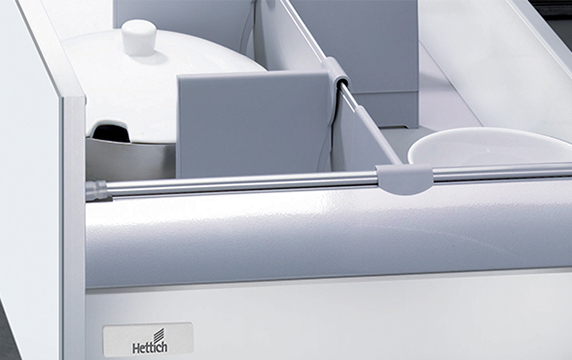 Clever crockery drawer
This clever crockery drawer comes with three dividers to keep plates and bowls organised and in place when you open and close the drawers.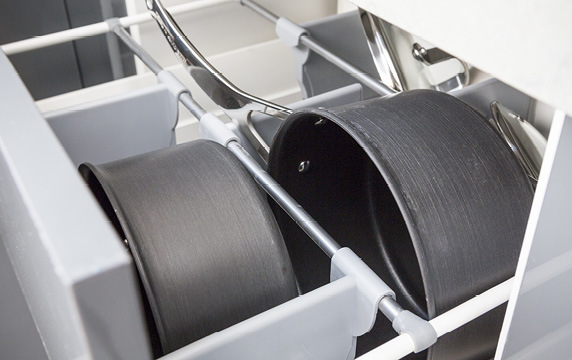 Organises big and breakables
You can store all your oversized breakables and heavy casserole dishes in one drawer using clever dividers that keep things apart.