Create the stadium experience at home with LG
Combining the latest LG entertainment technology brings all the excitement of the games right into your living room, for a phenomenal stadiumesque experience in the comfort of your own home.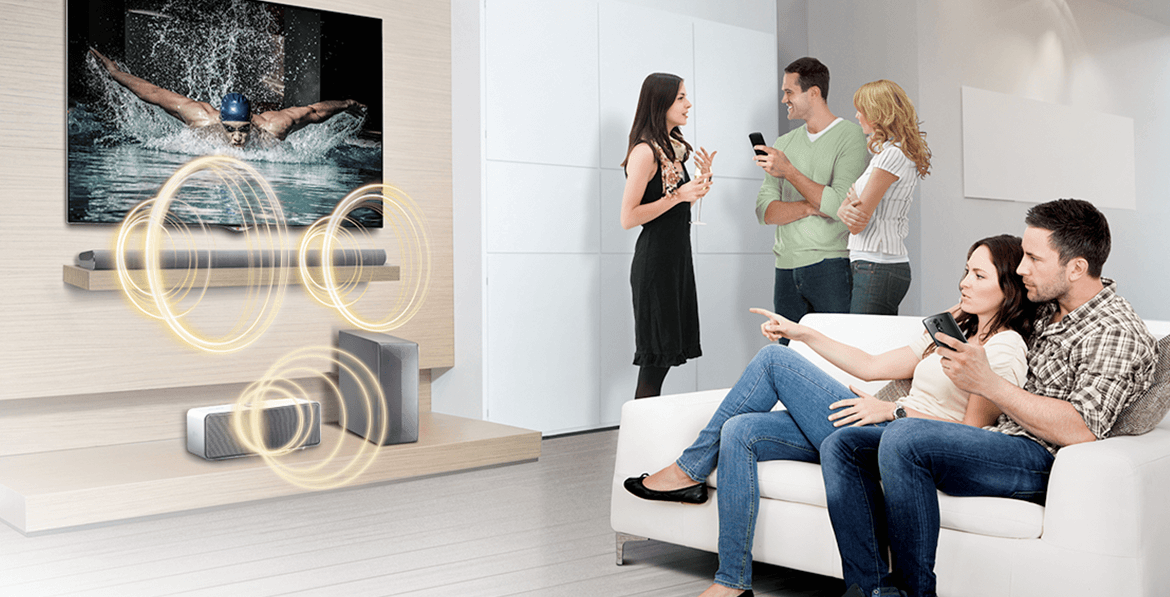 THE CONNECTED LG LIVING ROOM
Connecting all your living room technology gives you complete con trol in the palm of your hand. Enjoying a cinematic movie experience, listening to music, and sharing smartphone and online content is so much easier with an LG connected living room. It's smart entertainment made easy.
Creating Your Connected Living Room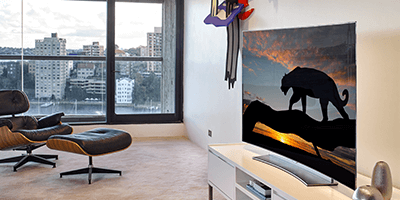 1
Choosing your LG TV
Choosing your LG TV
Think about what size and type of TV suits your home and budget best. The latest OLED UHD TVs give you deep blacks and amazingly vivid colour, while 4K UHD TVs give you four times more picture quality than more affordable FHD TVs.