Learn About Dyson
Supersonic Hair Dryer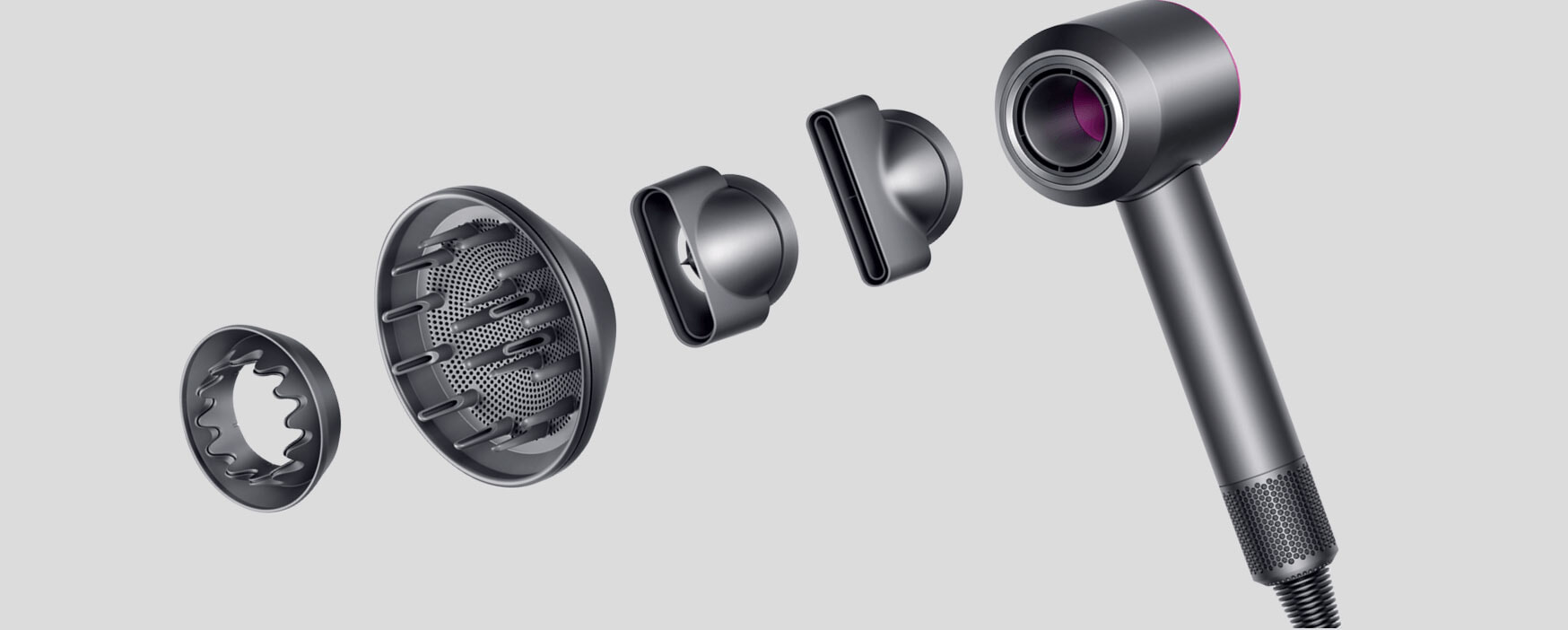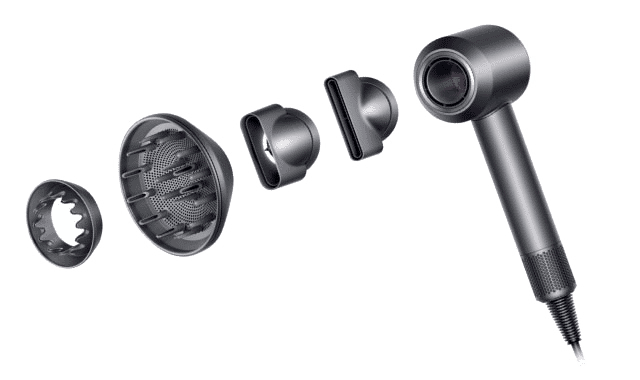 4 Magnetic Attachments
The NEW Gentle Air Attachment has been engineered to be kinder to fine hair and sensitive scalps by diffusing the air and creating a gentle, cooler airflow - while still drying hair fast.
This attachment, in addition to the additional three, are all magnetic to make for a quick and easy adjustment when styling your hair.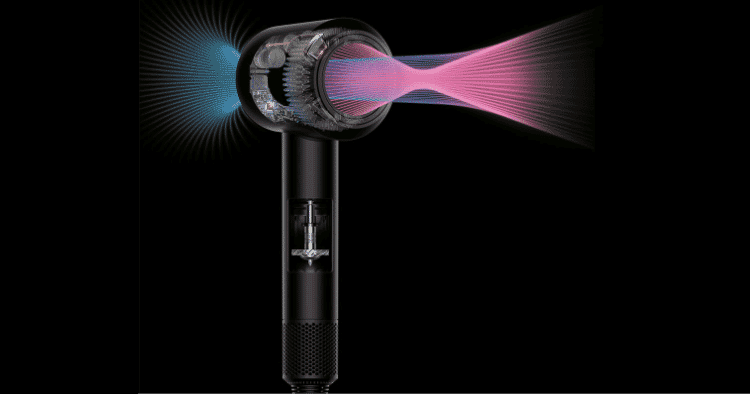 Air Multiplier™ Technology
The motor of the Dyson Supersonic sits in the handle, meaning there is enough room for Air Multiplier™ technology in the head of the dryer. Airflow is amplified by three times to produce a controlled, high velocity jet of air for fast drying and precision styling.
The Dyson digital motor V9 is extremely powerful and propels 13 litres of air up to the amplifier every second. In addition to producing a high level of power, the motor is also extremely compact and so can fit perfectly into the handle of the dryer. Fast, light and compact, the V9 motor spins up to 110,000rpm with an inaudible frequency.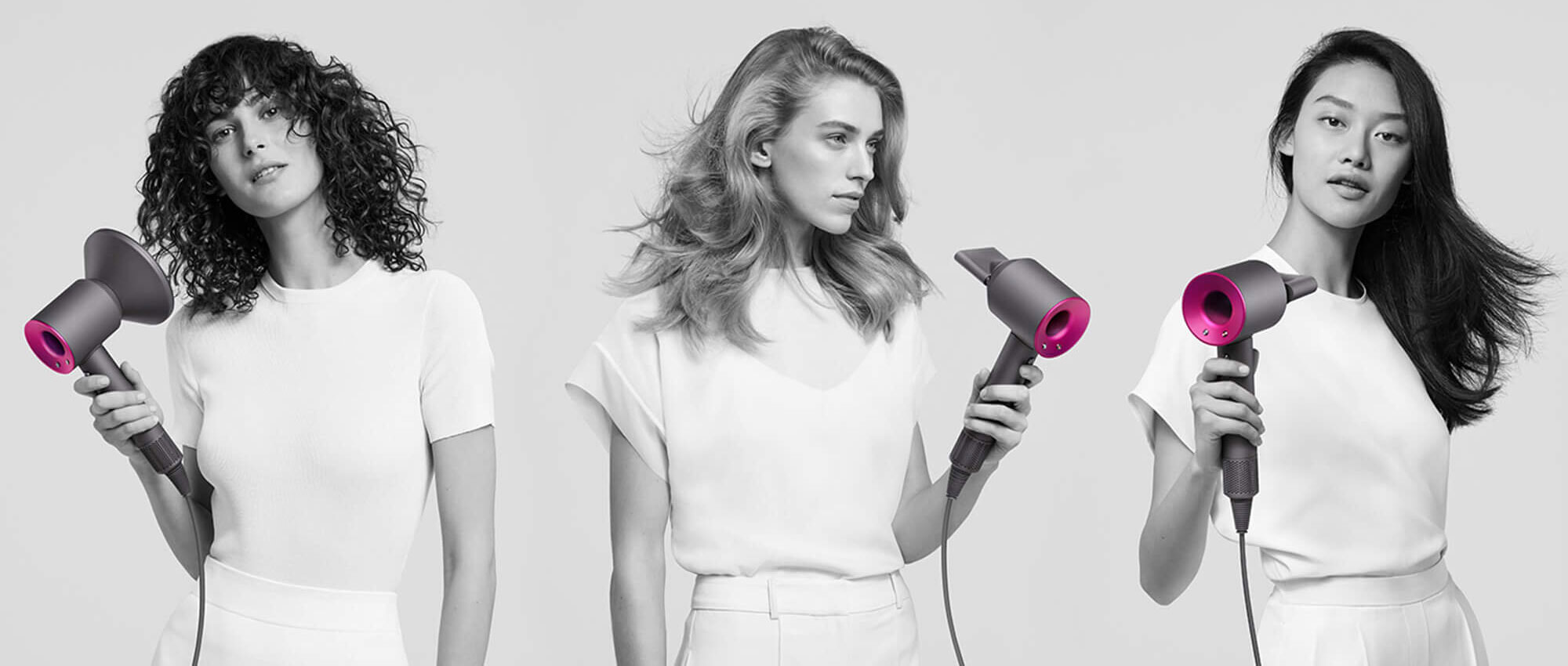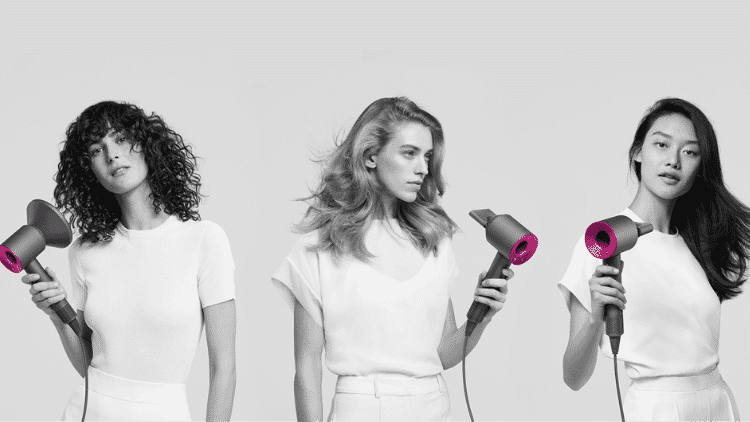 Intelligent Heat Control
Protect your hair's shine with intelligent heat control that measures air temperature 40 times a second, whilst regulating heat, to protect hair from extreme heat damage.
With no extreme heat, you can dry and style your hair fast, with no damage to your hair.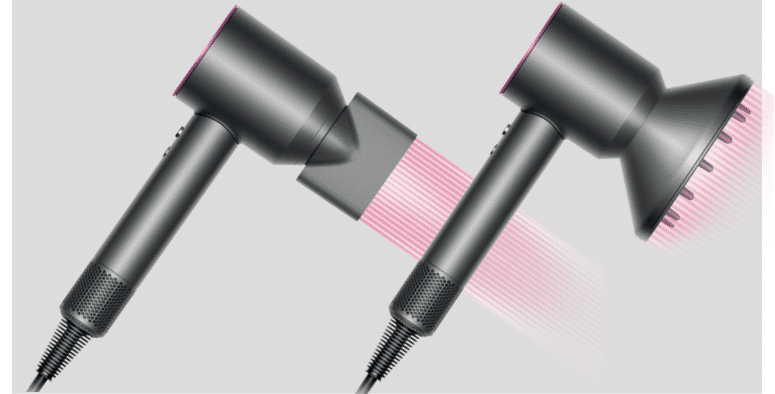 Re-Engineered Styling
The Diffuser attachment has been
re-engineered to allow air to evenly disperse around your curls. It also has new, longer prongs to allow you to style with more control and reach deeper into the hair.
Similarly the wider, thinner design of the re-engineered Styling concentrator attachment works to create a blade of air for styling perfection.