ARTICLE
Perfect Pancakes for Mum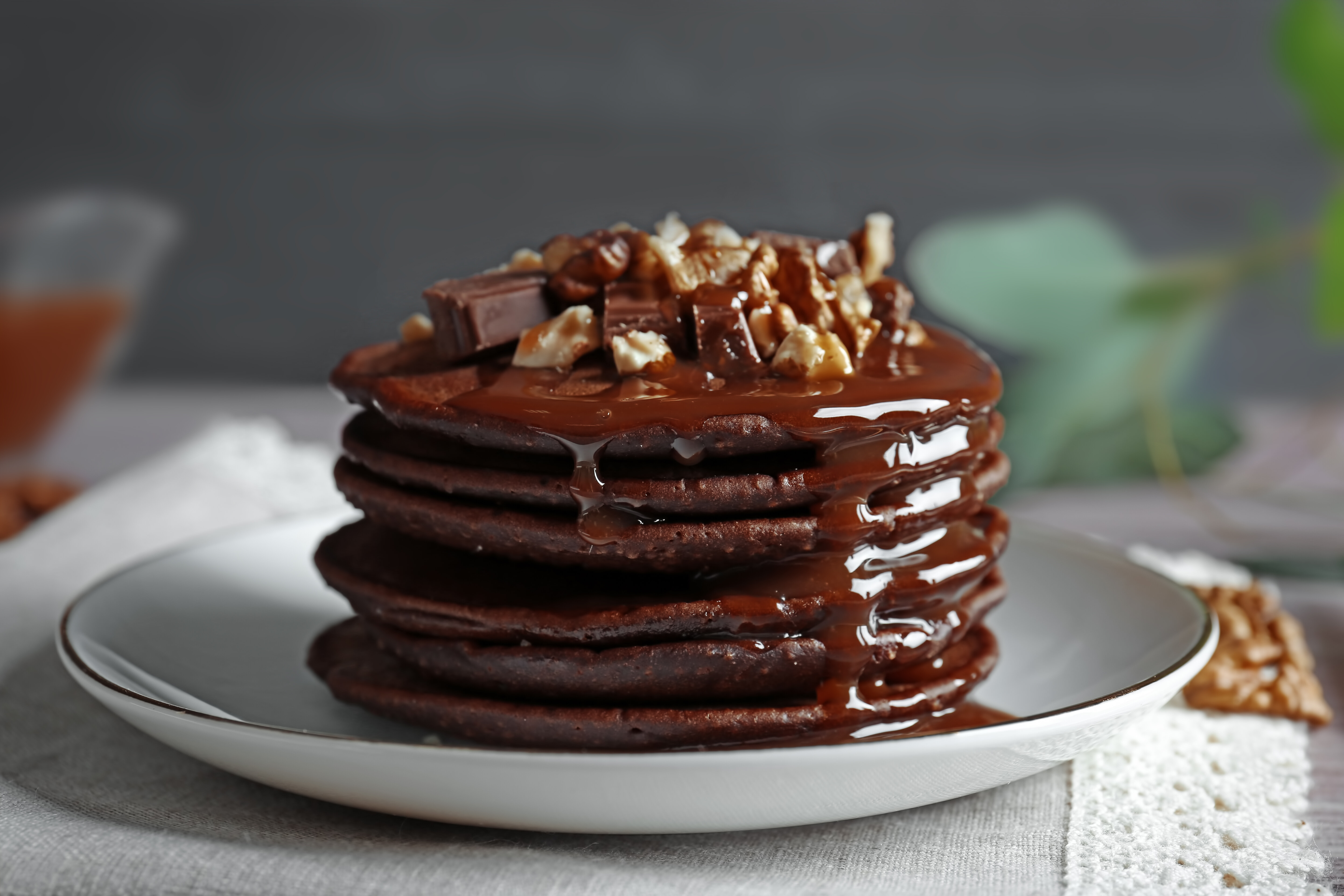 Treat mum to a delicious breakfast in bed this Mother's Day. There's nothing like waking up to the smell of warm pancakes and thanks to our friends at Westinghouse, we've got the perfect gooey chocolate pancake recipe for you to whip up for mum
Plus, if you want to earn some extra brownie points, don't forget to clean up the mess in the kitchen – we are sure mum will appreciate this!
Gooey Chocolate Pancakes Recipe
Ingredients
4 tbsp chocolate spread
250mls buttermilk
60g castor sugar
2 tsp baking powder
1 tsp bicarbonate soda
2 large eggs
250g plain flour
60g melted butter
1 large banana
2 tbsp butter
To Serve
Maple syrup
1 cup fresh blueberries
Click here for the Method
In a large bowl sift together the flour, sugar, baking powder and bicarbonate of soda. Whisk the eggs with the buttermilk and melted butter. Combine the dry and wet ingredients into a lumpy batter, being careful not to over mix.

Heat some butter in a pan over medium heat. Spoon some batter into the pan and sprinkle the top with some of the blueberries. Wait until bubbles that arise start to pop (about 30 seconds) and then carefully flip to cook on the other side.

Slice banana on an angle.

Stack on a plate and sandwich together with chocolate spread and banana and serve with lashings of maple syrup and fresh berries.