1. Types of Vacuums
2. Difference in suction
How well a vacuum cleaner cleans comes down to suction power. It's important to consider these three key aspects of suction:
Watts: This tells you how much power goes into the vacuum when you turn it on. It's important to remember that a vacuum can have a higher wattage but worse suction relative to other vacuums if it's inefficient. Cordless vacuums are usually around 20-200 watts and corded vacuums are generally about 1000-2000 watts.
Air Watts: What are air watts? How well a vacuum converts watts into 'air watts' determines the suction power, with more air watts usually giving you more powerful suction. Other important factors that can affect suction are the filtration and airflow, brush head quality, and the design of the hose and nozzle, so it's worth finding out about these features when comparing different models.
Noise: A bit of noise is inevitable when you vacuum, but some models have been designed to make a lot less noise—think about whether this is important to you if you want to be able to vacuum during nap and TV time.
3. Bagless Vs. Bagged
The great bagless versus bagged vacuum debate ultimately comes down to what matters most to you—price, convenience, avoiding allergens, the environmental impact, or any combination of these.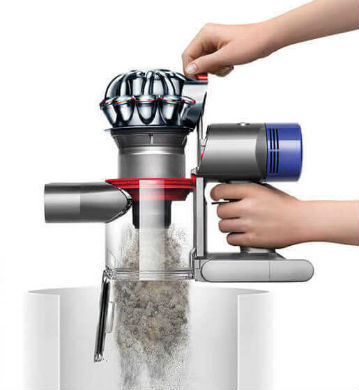 Bagless
Bagless vacuum cleaners save you the hassle of buying and changing vacuum bags. You can empty the removable dustbin straight into your compost or rubbish bin, so they're better for the environment, but some of the dust can escape into the air during emptying.
Advantages:
You can empty the vacuum bin straight into your compost or rubbish bin
No need to keep buying vacuum bags which is better for the environment
Easy to see when the bin is full so it can be emptied before it loses suction
If you accidentally suck up something you can see it and fish it out easily
Disadvantages:
Can expose you to dust and other allergens during emptying and filter cleaning
The filter must be cleaned and replaced regularly or performance can suffer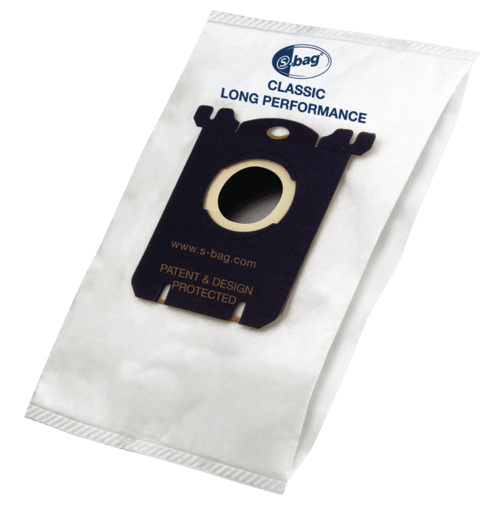 Bagged
Vacuum cleaners with a bag inside are less messy and a great option for allergy and asthma sufferers because all the dust stays inside the bag during emptying. If the bag is biodegradable it can also go in your compost to reduce the environmental impact.
Advantages:
A lot less messy to empty as dust is trapped inside the bag
More hygienic and therefore better for allergy sufferers
Built-in bag and vacuum filters don't need to be cleaned or replaced
If the bag is biodegradable it can go straight into your compost
Disadvantages:
The vacuum can lose suction as the bag fills up
Hard to see when the bag is full unless there's an indicator light
The cost and effort of buying filters and the right bags for warranty validity
Frustrating if the bag is full during cleaning and you don't have a new one
The environmental impact of manufacturing the bags
4. Allergy Considerations
There are two main types of filters found:
Micro filters: These can be washable or disposable and are found in most basic vacuum cleaners. These filters release particles of dust back into the air so they're not the best choice for asthma or allergy sufferers.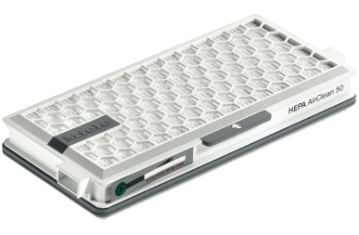 HEPA filter: A HEPA (High-Efficiency Particulate Air) filter filters the air and traps tiny particles and pollutants in the filter. This removes 99.97 per cent of particles such as pollen and dust mite faeces that are 0.3 micrometres or larger in size, so vacuums with a HEPA filter are the best choice for those with asthma, allergies or dust sensitivity. HEPA filters must be cleaned regularly and replaced every year.
5. Pet Vacuums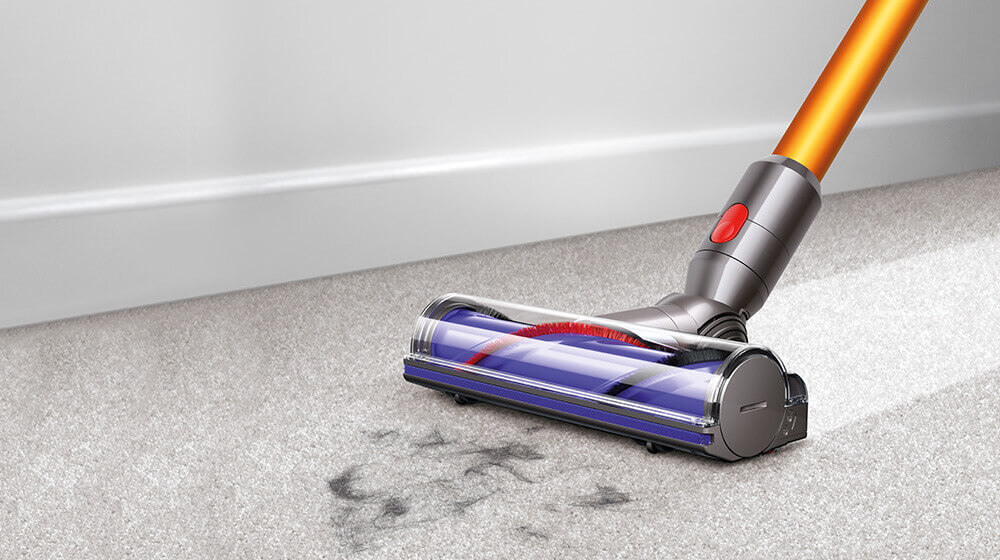 For those who love their pets but hate having pet hair everywhere! Pet vacuums have powerful suction that picks up pesky pet hairs from your floor, couch, bed and car, and you can choose the type of pet vacuum that suits your needs best—barrel, upright, handstick, handheld, or a two-in-one handstick and handheld vacuum.
If you have asthma or allergy sufferers in your home go for a pet vacuum with a HEPA filter, and if your pet has long hair look for a rotating, motorised brush head that prevents their hair from getting tangled around the brush head. Some vacuum cleaners even have a special attachment for grooming your pet—as you brush your beloved fur baby any loose hairs are sucked straight into the vacuum so they don't end up everywhere!
6. Cordless Vs. Corded Vacuums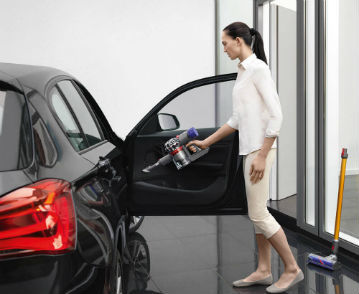 Cordless
A cordless vacuum gives you the freedom to vacuum without having to plug into the wall and constantly manoeuvre around the cable. They're small and light so they're easy to use and store, and are perfect for a quick vacuum. Cordless vacuums are great as a second vacuum for crumbs and quick cleans without having to haul out and plug in a bigger barrel or upright vacuum.
Advantages:
Smaller and lighter than barrel and upright vacuums
Vacuuming isn't limited by cord length and power points
A handheld cordless vacuum makes vacuuming furniture and the car easy
The compact design makes them easy to store if you have limited space
Disadvantages:
Battery needs to be recharged (check the battery life—it will be less if on Turbo)
Hold less dust than a barrel or upright vacuum—about 0.6litres versus 2-3litres
Filter needs cleaning and changing more often than barrel or upright vacuums
Most models don't perform as well on heavy carpet as corded vacuums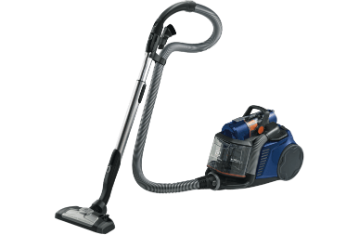 Corded
Vacuums with a cord generally have more suction power than cordless vacuums, and they don't have battery life limitations so are best for vacuuming the whole house.
Advantages:
More suction power than cordless vacuums
Don't have a battery so you can vacuum for as long as needed
Disadvantages:
Plug into a power point so you have to navigate around the vacuum cord
You're limited by cord length and have to unplug and plug in between rooms
7. Additional Considerations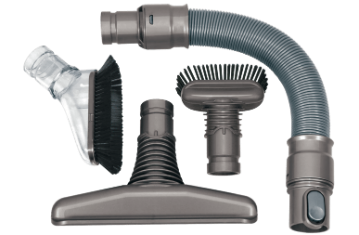 Cleaning Tools
Some vacuums come with an upholstery brush that carefully cleans curtains, dining chairs and couches, a hard floor tool for tiles and wooden floors, a dusting brush, and a crevice tool for skirting boards, corners, and the gaps beside appliances.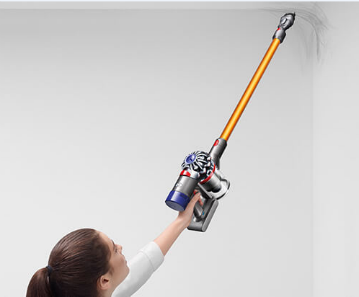 Extra Length
ome vacuums have a wand that extends out so you can reach annoying cobwebs in corners and vacuum floors standing up straighter so there's less strain on your back.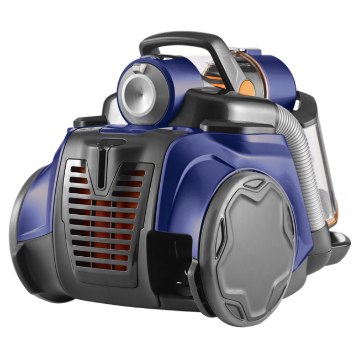 Cord Stored Inside
Many barrel vacuums have a cord that quickly retracts back into the vacuum at the push of a button, whereas upright vacuum cord stays on the outside and has to be manually wrapped around two hooks.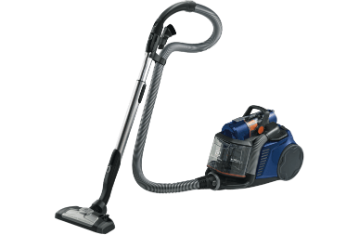 Tidy Storage
If you like to keep everything tidy look for a vacuum with a wand that clips onto the hose—it makes your vacuum easier to store and ensures nothing goes missing.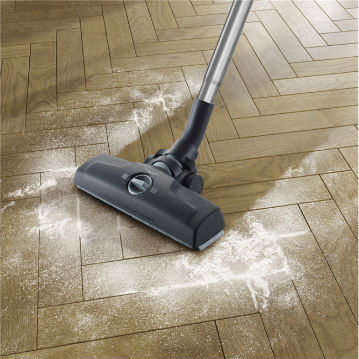 Adjustable Head
The height of some vacuum heads adjusts to suit the type of floor you're vacuuming and give you the best cleaning results. Some models adjust automatically while others need to be adjusted manually, so the head sits lower on hard flooring and higher on thick carpet.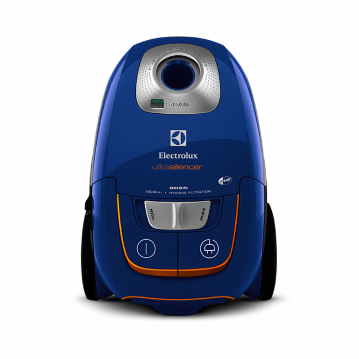 Adjustable Suction Power
Some vacuums have a variable suction control you can adjust for delicate things you want to clean with less suction, like curtains, cushions and dining chair fabrics.
Previous
Next