What is Noise Cancelling Technology?

Immersive Audio
Gives a truly immersive audio experience with vibrant, full sound.
Hearing Protection
Protects your ears by reducing the need to listen at high volumes.

Reduces Ambient Noise
Reduces ambient noise and improves concentration.

Ergonomic Design
Ergonomically designed, making them some of the comfiest headphones on the market.
Stress Less
Noise cancelling tech is a great way to relax. Find crowds and busy commutes overwhelming? Noise cancelling headphones will help you to take a step back.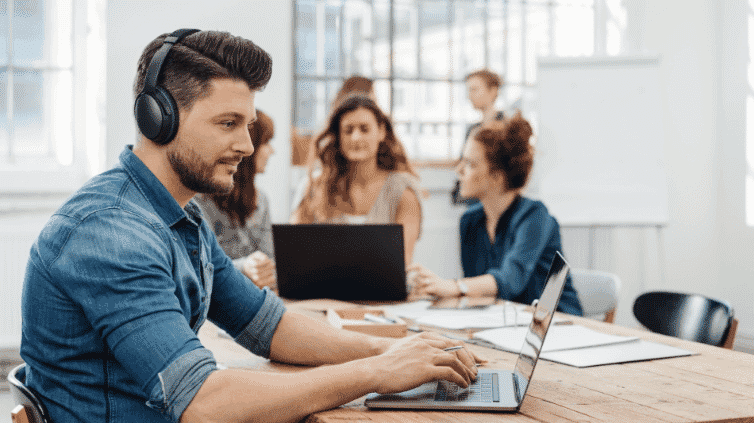 Better Conversations
Noise cancelling headphones allow you to answer calls with ease without having to leave a busy environment. They'll also help block out background noise.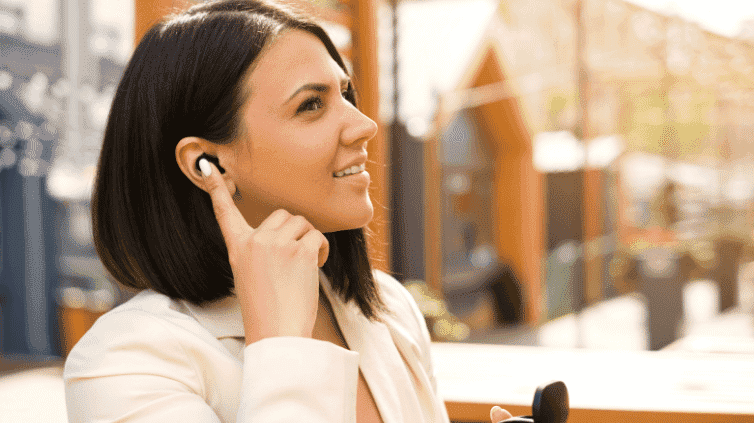 Sounds Like Safety
Loud noises are unavoidable, but prolonged exposure can cause hearing loss in the long term. Noise cancelling tech can help to protect your hearing.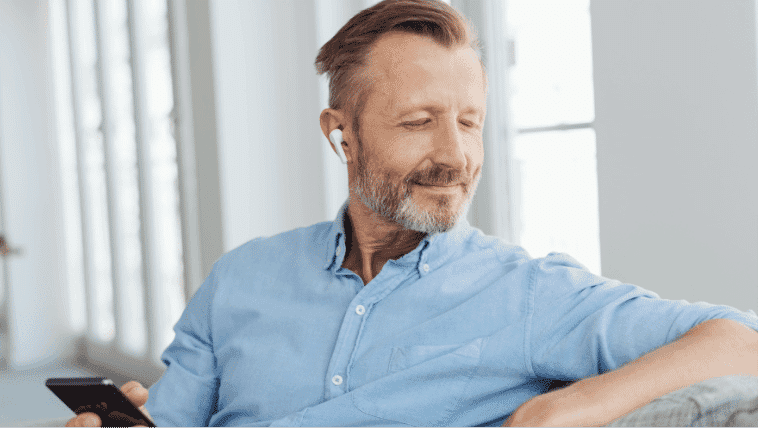 Sleep Better
Whether you wake up because of a snoring partner or sounds that are outside, you can remove these triggers by using noise cancelling headphones while you sleep.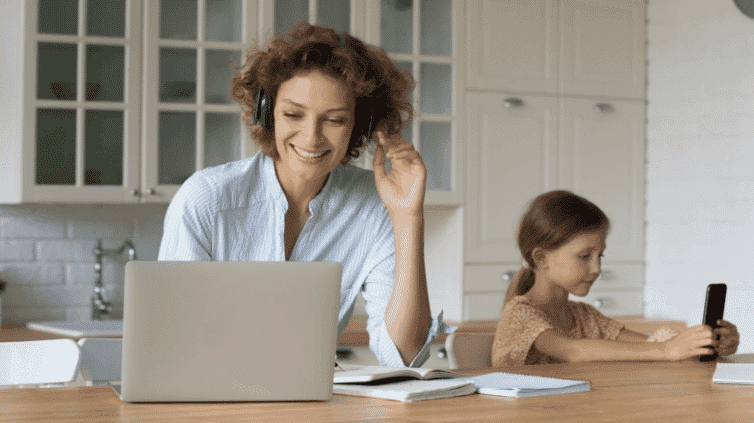 Stay Focused
Reclaim your focus and improve your attention while working from home or in the office with noise cancelling headphones.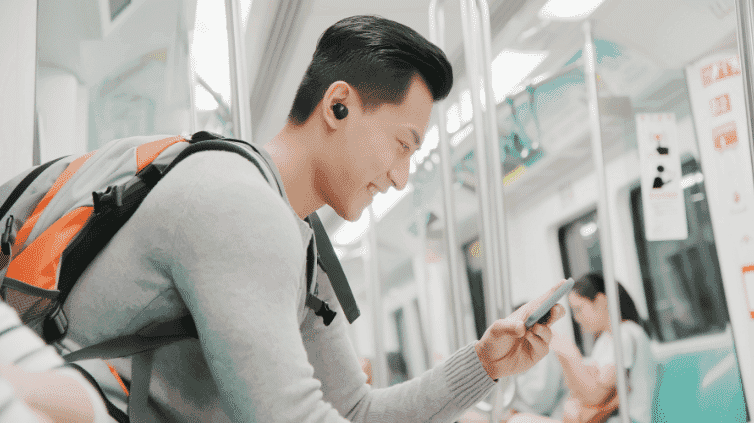 Travel Buddy
When it comes to travel, good noise cancelling headphones will make your journeys more pleasant. They can even help reduce travel fatigue on arrival.
Noise Cancelling
Headphones Glossary
We'll break down all the tech talk and acronyms that you need to know.
Noise Cancellation
Noise cancellation is the process of reducing unwanted background and ambient sounds using passive and active noise control methods.
Active Noise Cancelling (ANC)
ANC works by using interference to cancel out unwanted noise. This type of noise-cancelling headphone feature microphones that pick up the frequencies of ambient noise. A digital signal processor inside the headphones then calculates exactly what type of sound waves would cancel out the unwanted sounds.
ANC headphones work best when the noise you're trying to cancel features low-frequencies and is constant like a train carriage, aircraft, or air-conditioning unit in an office.
Passive Noise Cancelling (PNC)
The term used to describe the minimization of ambient noise by creating a "physical shield" to muffle sound. These headphones use their natural shape and materials to block out ambient noise.
Ear Fatigue
Also known as listener or listening fatigue, this term is used to describe a condition that occurs after many hours of listening to or working with audio.
Shop Noise Cancelling Headphones
What Real Customers Have To Say About Noise Cancelling Headphones
Sony True Wireless Earbuds
George's Customer Review
"Very happy with these earbuds. Audio quality is very important to me and these earbuds did not disappoint. This alone already makes these worth the money, plus they have noise cancelling, long enough battery life & sit comfortably in ear canals."
Bose Quietcomfort
Autie's Customer Review
"They really were the most comfortable headphones I tried on, and having sensory issues this was a huge factor for me. The fabric on the band is great and doesn't grab hair, the clamp pressure isn't too much, the ear cups are soft and the NC is great."
Sennheiser 450BT Headphones
William's Customer Review
"An excellent product, easy to use, given us great flexibility listening to different devices and blocking background noise from cooing pidgeons, barking dogs and yelling children. High quality sound reproduction and easy to pack and travel with!"
JBL Live Pro Earbuds
Rs's Customer Review
"Excellent product. Good quality build and also a good app for customisations. Brilliant noise cancellation and ambient noise settings."
Beats Studio3 Headphones
Lucy's Customer Review
"Ability to cut out all external noise is fantastic, the sound is amazing, the battery life is long and they are very aesthetically appeasing."
Jabra Elite Earbuds
Kerrie's Customer Review
"Fantastic ear buds. Awesome sound, great fit and easy to use and set up."
More Tips, Advice & Buying Guides
More Tips And Advice
All-Weather Friends
How to find the best pair of running headphones.
Noise Cancelling
The latest headphones perfect for your daily commute, working at home or working out.
Bose At The Good Guys
From speakers, earbuds and soundbars, check out our range of Bose audio.
Over-Ear vs On-Ear
Check out our guide to finding the best headphones to suit your needs.
Noise Cancelling Headphones FAQs
What are noise cancelling headphones?
Noise cancelling headphones are the perfect device for reducing ambient noise whilst listening or watching your favourite content. With amazing comfort over long durations, noise cancelling headphones are ideal for use at home or on the go. They can help keep you focused in a noisy office or block out engine noise on planes, trains, or buses. Plus, there are options in various price ranges, so you can find a pair that will suit your needs and budget.
How do noise cancelling headphones work?
Headphones use one of two types of noise cancellation – passive noise cancellation (PNC) or active noise cancellation (ANC). PNC headphones create a physical seal over your ear, resulting in you hearing less background noise. While ANC electronically produces an opposing frequency that cancels out ambient noise altogether. The main benefit being that you can listen to music at low volumes.
What to look for in noise cancelling headphones
Shopping for noise-cancelling headphones is no easy task. There are plenty of models to choose from with various features. Here our top tips for finding the perfect pair.
Type of Noise Cancelling Headphones – It's important to know the type of noise cancelling you want. Do you want passive or active noise cancelling headphones? Do you want full-sized headphones or earbuds? Wired or wireless? The choice mostly comes up to your own needs and comfort.
Battery Life – You want headphones that can last. Thanks to great improvements in technology, battery life is extended by hours and charges to mostly full are faster than ever.
Portability – If you are planning on traveling a lot with these headphones then portability should be near the top of your list while shopping. It's worth focusing on where or how the ear cups twist or hinge to make the headphone more compact and the type of case included.
Comfort – Everyone's heads and ears are different. So what one model may feel extremely comfortable to one person, someone else may prefer another model for its comfort.
Hot tip: If you can, try on the headphones you want to buy in store and toggle their noise-cancellation system. If they include passive noise cancelling, try to get a good snug fit in, on, or over your ears. If they have active noise cancelling, put them on your head and turn them on in the middle of the store.
We also recommend listening closely with no music playing to see how well you can make out surrounding noise. Our stores display a good range of headphones for you to try, feel free to pop in and try a pair!