LG SIGNATURE TWINWash™ Washer Dryer Combo now available at The Good Guys
The LG SIGNATURE TWINWash™ 10kg/6kg washer dryer combo is beautiful, intuitive and life changing, with state-of-the-art washing performance.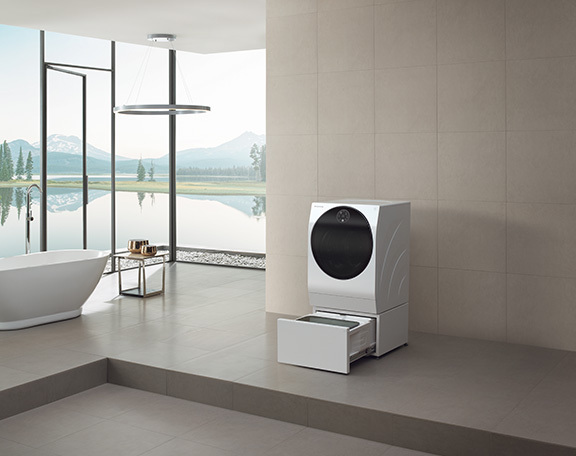 TWINWash™ System
Doing two loads of laundry at once is the ultimate timesaver. The LG SIGNATURE washer allows you to do a load up top and another in the cold water TWINWash™ Mini underneath.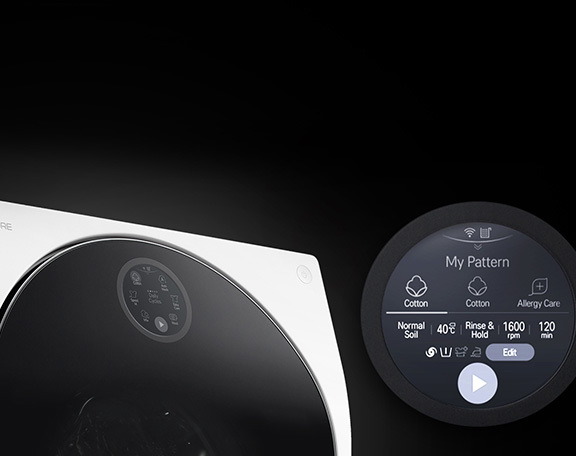 Quick Circle User Interface
Controlling both washers at once is easy with the circular LCD display. To save time, you can save your most regularly used cycles using 'My Pattern' and create your own customised display.
Heat Pump Dryer
Advanced technology in the front load washer dryer combo unit provides low temperature drying and settings for delicates to keep clothes looking newer for longer. A 7 star energy rating ensures laundry efficiency.
Auto Dosing System
The right amount of washing detergent and softener can be automatically added to each load of washing for you, based on which wash cycle you've selected. All you need to do is fill up the reservoirs at the bottom of the main washer, then refill them as needed.
Smartphone Troubleshooting
Thanks to SmartThinQ™ technology, you can use your compatible smartphone and the SmartThinQ™ app to control your washing, get notifications, troubleshoot issues yourself, and download special washing cycles.
Push To Open Door
The push-to-open mechanism on the LG SIGNATURE washer dryer makes it ergonomic and easy to use, and the 370mm opening simplifies loading and unloading the washing.
Tilted Display and Elevated Drum
The circular display is tilted upwards on a 17-degree angle so it's easy to read and use the controls, and the elevated drum makes loading and loading everything simple too.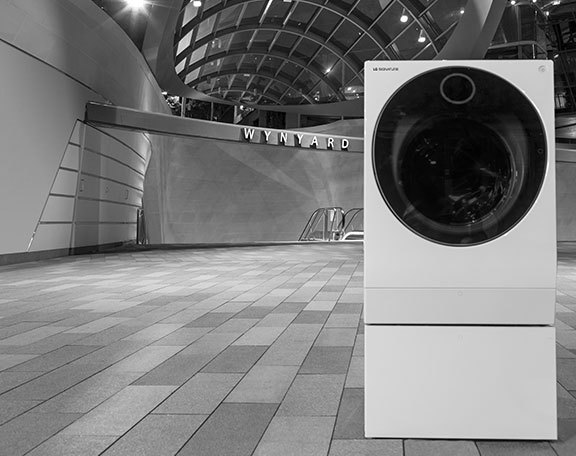 Timeless Design
The tempered glass black door and enamel coating on the front and top of the washer create a timeless aesthetic that's highly functional and beautiful, so the washing machine not only looks elegant but is also durable over time.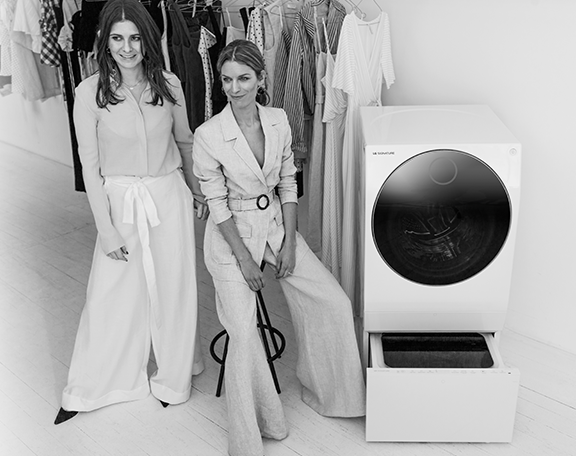 "We feel strongly about caring for our clothes. It is so important to be mindful of fabrications and delicate items. Well cared for wardrobes are longer lasting and timeless. When your wardrobe looks chic and polished, you always feel your best."

Bec & Bridge, Australian fashion designers and LG SIGNATURE ambassadors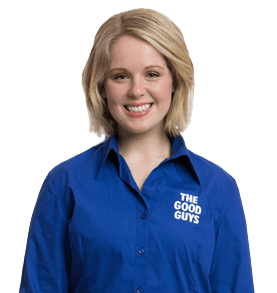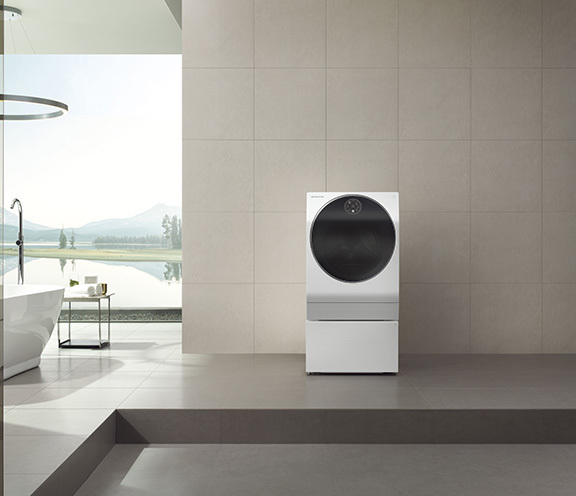 Shop LG SIGNATURE
TWINWash™
The LG SIGNATURE TWINWash™ 10kg/6kg Washer Dryer Combo is available online and in selected stores.
FIND A STORE