Which air conditioner is right for you?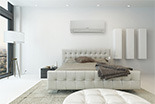 Split system air conditioning is split into two parts – an internal unit that blows cool air around the room and an external unit that removes the heat created when cool air is produced.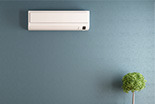 Reverse system air conditioning heats and cools so you only need one appliance to maintain a comfortable temperature all year long.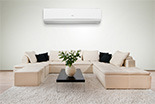 Inverter system air conditioning constantly assesses the room temperature and adjusts the speed of the compressor accordingly to save energy.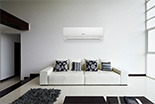 Multi system air conditioning allows you to run multiple units using only one outside compressor.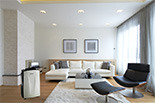 The simplest air conditioning solution for those hot summer days – just plug it in to the power socket and it's ready for use.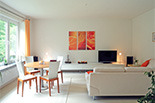 This type of air conditioning can be installed into an external hole in the wall or onto a window sill.