Meet the Breville Oracle Touch coffee machine. This next generation, fully automatic espresso machine gives you true cafe-quality coffee at home. Just swipe, select and enjoy.
Discover the next generation fully automatic coffee machine.
Select your cafe favourite from the touch-screen menu
Treat yourself and your loved ones to cappuccinos, espressos, lattes, long blacks and flat whites by simply selecting a drink on the touch screen.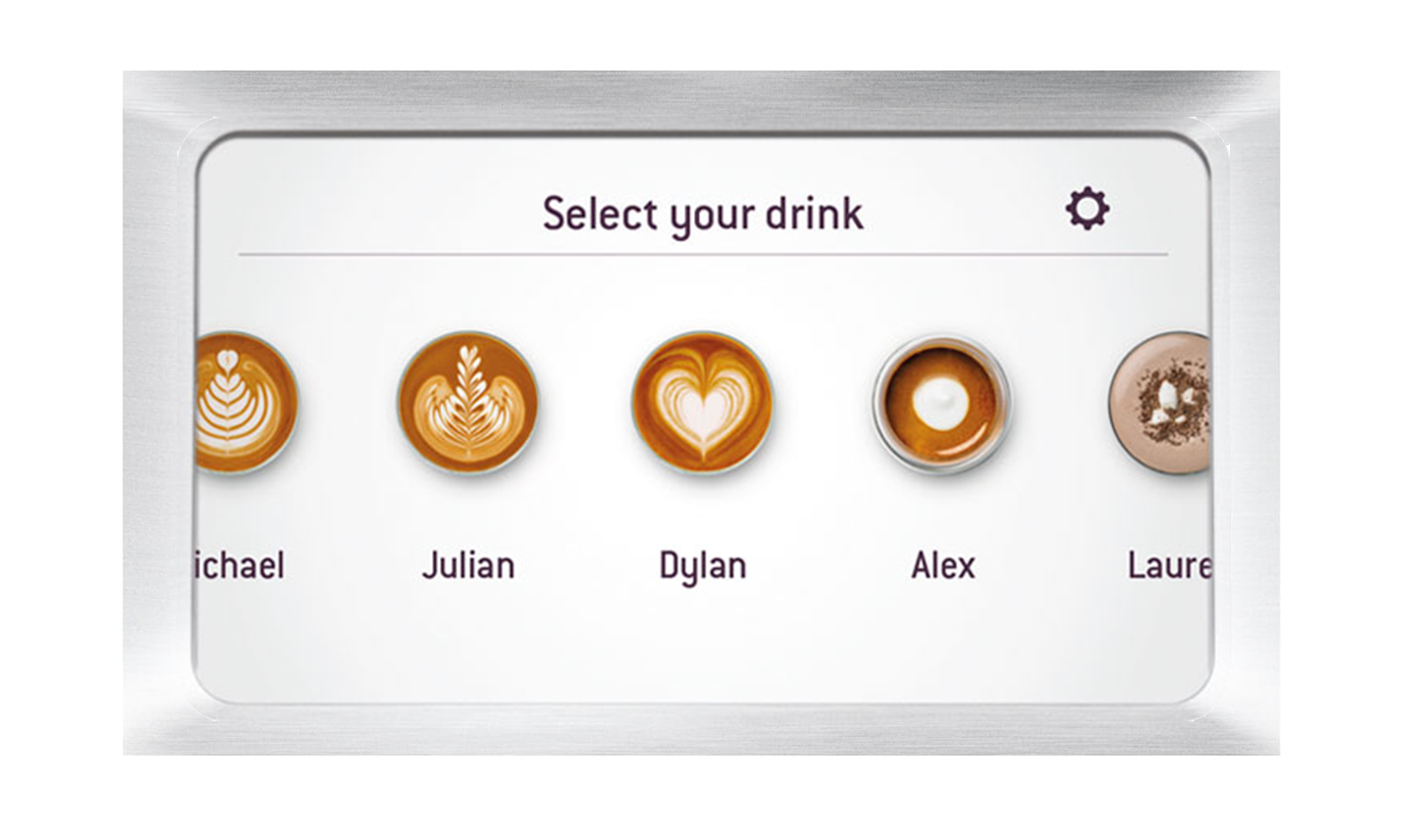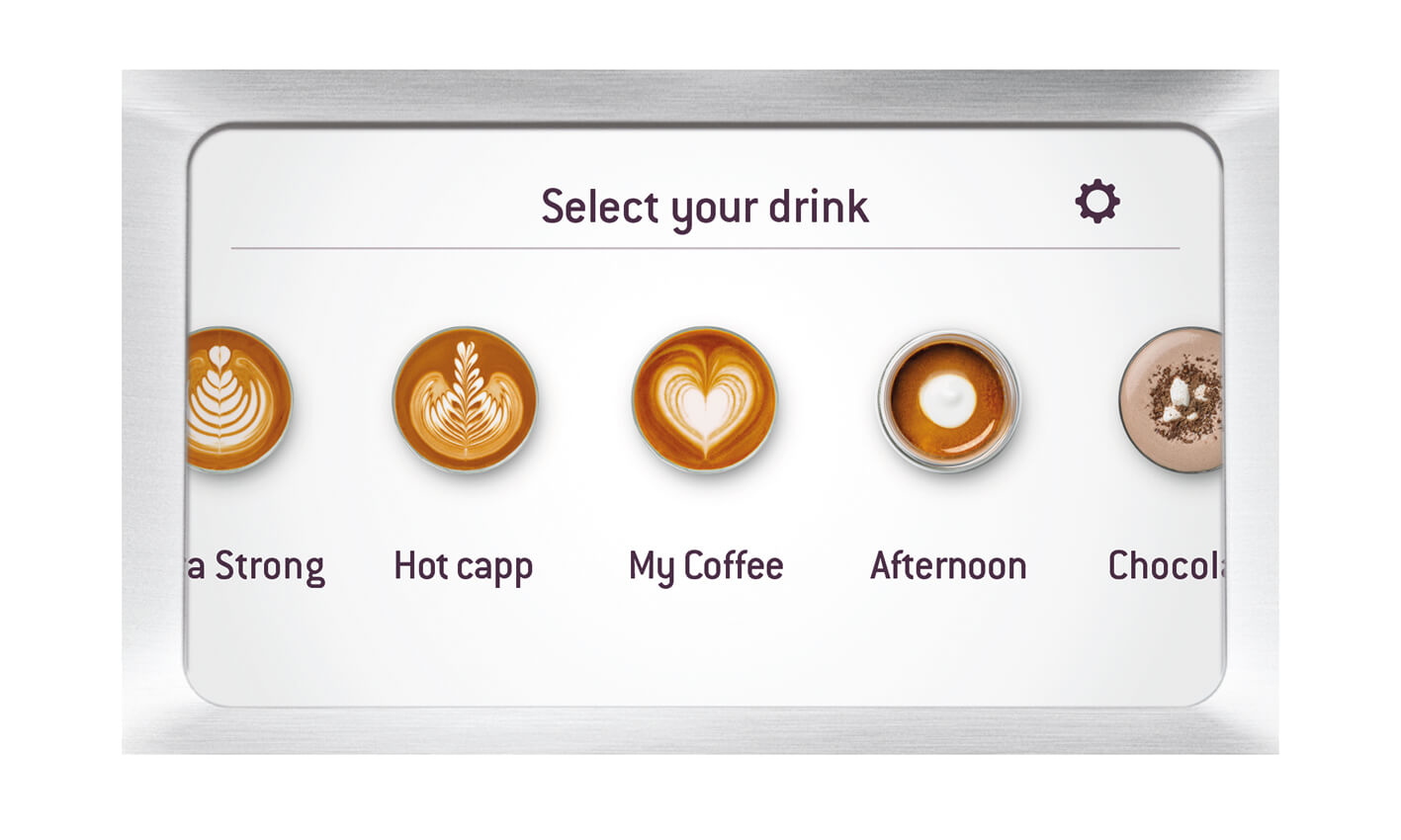 Coffee can be customised to your taste
Like your coffee half strength, really strong, really hot or extra frothy? No problem. You can change the coffee strength, temperature and milk texture to suit your taste, save your preferences as 'Hot capp', and then make your perfect coffee with one-touch. You can save up to eight personalised coffees for family and friends too!
How the Oracle Touch compares to other coffee machines
Extremely fine micro-foam makes the milk feel silky in your mouth and creates impressive latte art.
The fresh coffee is always finely ground and delivered in a consistent dose.
Precise extraction temperatures are used for your favourite beans to optimise the flavour potential.
Low-pressure pre-infusion of the coffee and limited 9-bar extraction pressure creates balanced flavours.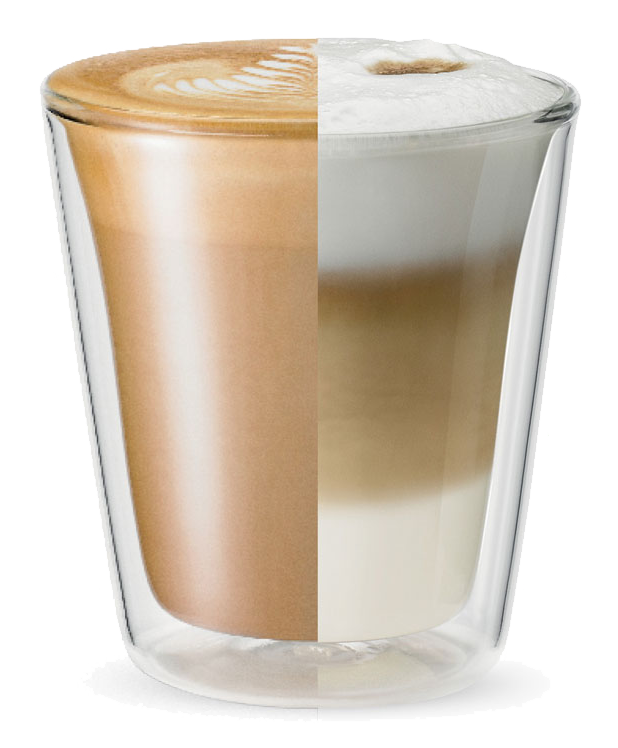 The coffee and milk aren't integrated properly so there's a lack of flavour balance and big froth bubbles.
Grinding coffee too coarsely and not using enough coffee can make the coffee taste watery and too weak.
Large temperature variations draw out too much bitterness and not enough flavour from the coffee.
When the extraction pressure is not carefully controlled, bitter flavours can completely take over the taste.
True cafe-quality coffee comes down to four key elements:
1. Dose
For coffee to have a rich, full flavour you need to use a 19-22 grams dose of ground coffee. Most other automatic coffee machines use only 11-13 grams, which is why homemade coffee usually doesn't taste as good as cafe coffee. Until now that is.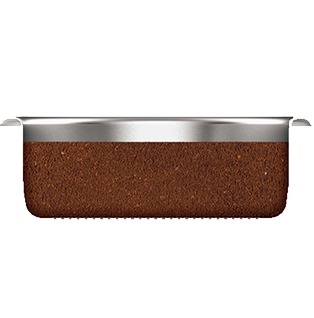 2. Temperature
The digital temperature control (PID) technology inside the Oracle® Touch minimises temperature fluctuations during the extraction process, because a temperature fluctuation that's as little as 1 degree Celsius can be the difference between a balanced-tasting espresso and an ashy coffee.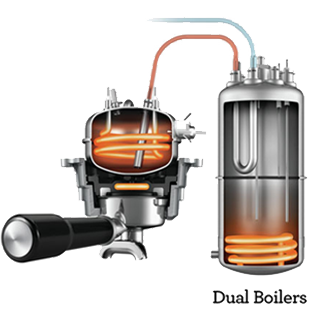 3. Pressure
The Oracle® Touch uses low pressure, pre-infusion to evenly soak and expand the ground coffee, delivering a sweet and creamy extraction.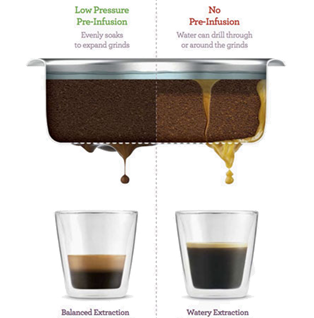 4. Steam
You can only create micro-foam with a velvety texture with the right amount of steam pressure. The correct steam pressure aerates the milk and creates the tiniest bubbles. The Oracle® Touch has an automatic steam wand that makes silky smooth micro-foam and beautiful latte art.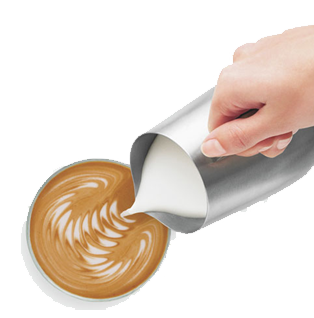 Compare the Oracle Touch Coffee machine and find the right Breville coffee machine for you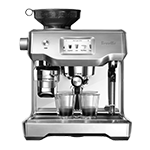 The Oracle Touch
Touch Screen
Customisable Coffee Settings
Settings
Heat System
Stainless Steel Dual Boilers
Pre-Infusion Function
Micro Foam Milk Texturing
Integrated Coffee Grinder
Bean Hopper Capacity
Over Pressure Valve
Timer
Porta Filter
Dedicated Hot Water Outlet
Water Tank Capacity
Power
Dimensions (L x W x H)
Construction
Warranty