HEALTH
The Fitbit and wearable technology will become even smarter in 2017. Samsung's new Galaxy Gear S3 smartwatch comes with activity trackers, in-built GPS and sensors such as an accelerometer, gyroscope, barometer and heart-rate monitor. It records your activity and even alerts you to changes in the weather. You can also check voice messages and make and receive phone calls using the in-built speaker. This watch is set to launch in the US this year and roll out in Australia later next year.
"At the moment, people wear a Fitbit and pair it to their smartphone and the data is copied to the cloud and remembered. Now we're seeing the removal of the need for the phone," says Charlie Brown, Channel 9 techspert and cybershack.com.au blogger.
"This smartphone has its own connectivity to the cellular network through an electronic SIM card. It's Dick Tracy stuff, and it's exciting!"
The Gear 3 also supports wireless payments, so instead of swiping a bank card to pay for petrol or groceries, you can use the watch instead.
The clothes and accessories we wear when exercising are also working harder. The University of Southern California's Centre for Body Computing and VSP Global have created smart glasses, called Level, with sensors in the frames. A gyroscope, accelerometer and magnetometer can monitor steps, distance, kilojoules burned and how long you've been moving. The information is synched wirelessly via Bluetooth to a smartphone app. As wearers reach daily activity goals, they collect points towards free eye exams and glasses for people in need.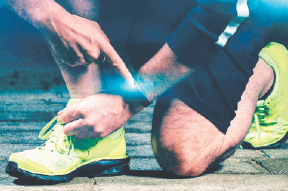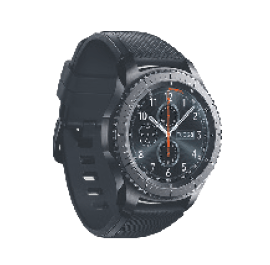 Dial it up
Samsung Galaxy Gear S3 Frontier, 1091101053, (available November 11, 2016)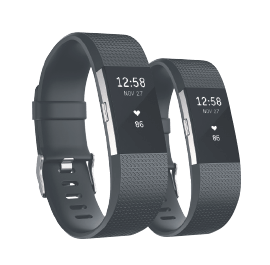 Double dip
Fitbit Charge 2 (black/ silver), large or small, 3352569 / 3352570
ADVENTURE
In September, the makers of the GoPro sports camera launched the Karma drone that allows users to get aerial action shots. The Karma will become big news next year.
The drone folds into a backpack and includes a removable stabiliser that fits any GoPro camera. The drone is controlled by a games' console-style controller with joysticks and a built-in touchscreen. It can travel up to 54km/h within a one-kilometre range and flies for 20 minutes before being charged.
"Before, you could go mountain bike riding, strap the GoPro to your helmet and get good action shots," Charlie says.
"Now, you can attach your GoPro to the Karma and it will sit above you and film you while you ride down that mountain."
Cameras that capture a 360-degree view will also be in demand, such as Nikon's KeyMission action cameras.
Key features of the range include 360-degree video, lenses and sensors that eliminate blind spots, automatic in-camera stitching that reduces editing, and an in-camera stereo microphone.
"You can capture the world around you, play it back on your phone and move the phone around to see different viewpoints captured on camera," Charlie says.

Take a leap
Take a leap GoPro Hero5 (black edition), GPCHDHX-501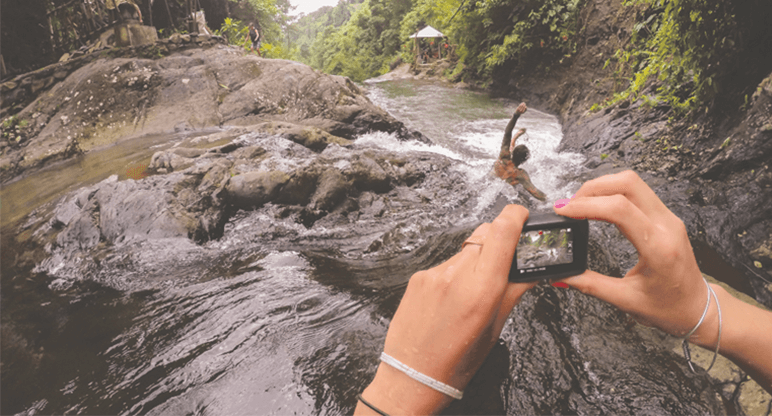 HOME ENTERTAINMENT
In 2017, we'll be able to enjoy the cinema‑sound experience at home with the latest soundbars.
"If you go to a movie theatre with speakers in the roof, when a spaceship flies from behind and over you on screen, the sound starts at the back of the theatre and goes over your head," Charlie says.
"A new range of soundbars creates that at home. The latest from Samsung fires the sound upwards so it bounces off the roof and then down on to you. There are speakers at the back of the room, too, so you have all around sound."
Yamaha, Sony, LG, Panasonic and JVC also have soundbars for that cinematic experience. TVs will focus on anti-glare and "complete black" technology to reduce ghosting between white and black images on screen. Manufacturers are also pulling all streaming content together, too.
"TV companies are trying to in-build all those after-market streaming services into their navigation system. So you will simply pick up the remote and choose Netflix or Xbox or Foxtel as easily as you can currently select a free-to-air channel," Charlie says.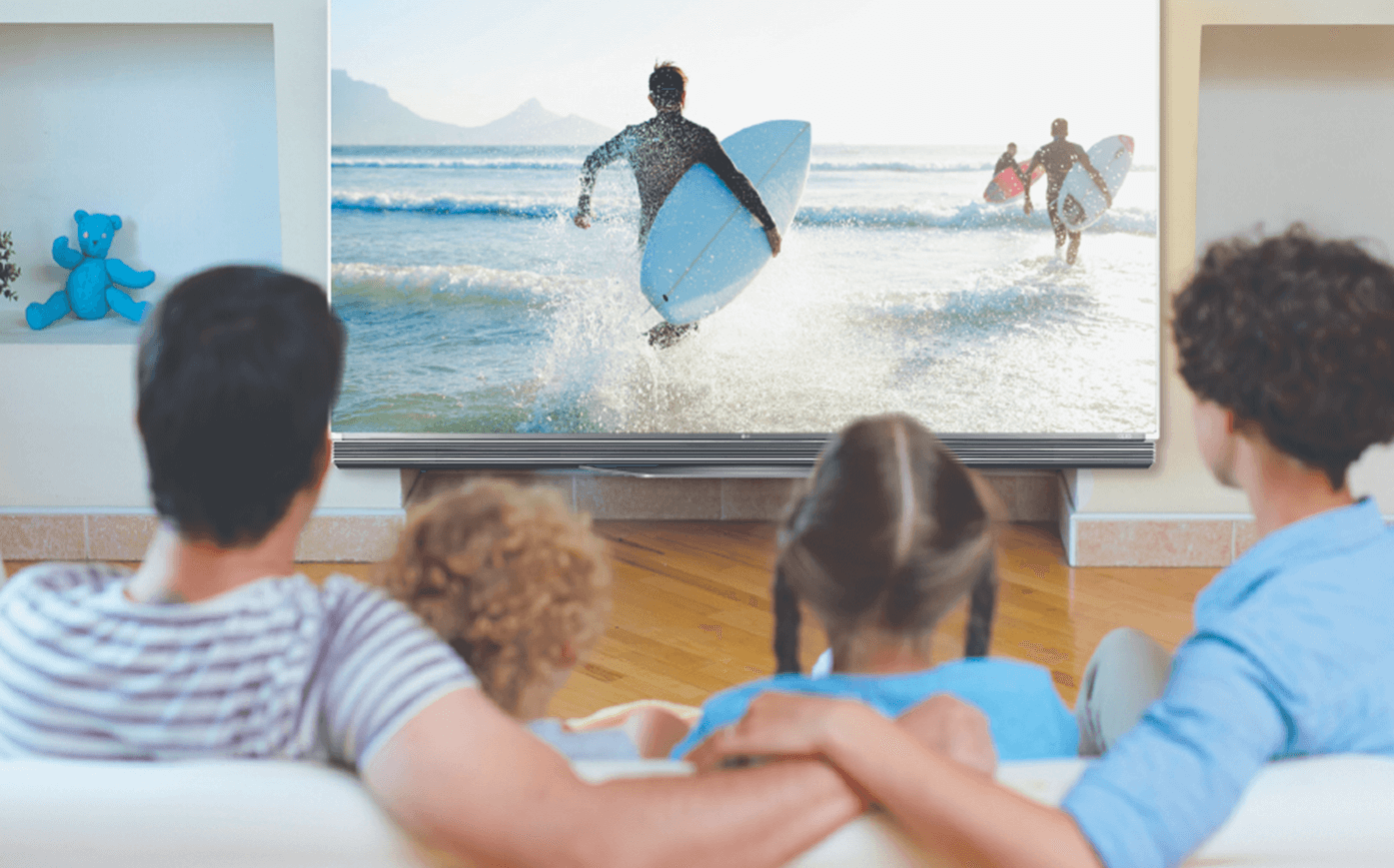 Smooth operator
LG 65"(164cm) OLED UHD 3D
smart TV, OLED65E6T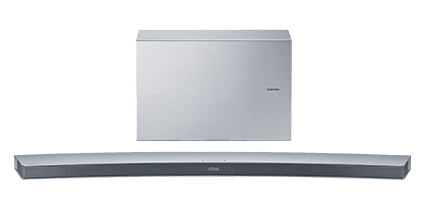 Bass at your place
Samsung curved soundbar
320W, HW-J7501R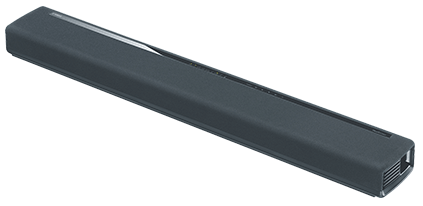 Far and wide
Yamaha soundbar 120W,
YAS306B
SOMETHING FOR THE MUSIC FANS
Something for music fans Wireless will become the new normal in the world of sound. Apple AirPods are the latest advance in this revolution. The wireless headphones are powered by an Apple W1 chip — they're automatically on and always connected and they sense when they are in your ears and pause when removed.
"We will go from the wireless bud experience in your ear to a wireless speaker on your desk and around your home," Charlie says.
"High-definition, 24-bit audio — higher quality than the 16-bit most of us are used to — will increase, too. So the quality of audio will improve and be a lot more available in 2017."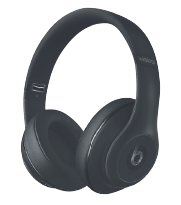 Clear signal
Beats Studio wireless
overear headphone (matte
black), 3283842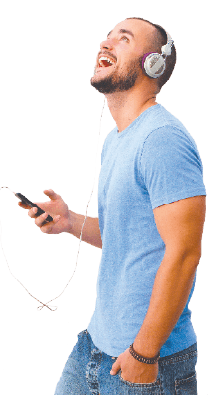 DESIGN TECH
A new range of tablets are making design more effortless. The Lenovo Yoga Book tablet has a virtual, or on-demand Halo keyboard, that only opens when you need it.
When the keyboard is turned off, a create pad and real-pen feature can be used to record your designs. When you want to write, you can use the real pen, just like ink on paper, and leave the Yoga Book to digitise your notes.
Mirrorless cameras will continue to be refined next year, with the quality of images set to get better and better.
The Olympus OM-D E-M10 Mark II has 5-axis image stabilisation, a high-resolution electronic viewfinder,
timelapse movie capability compatible with 4K, and built-in Wi-Fi so you can easily share images from the camera to a smartphone.
"People want to capture images, bump the photos to their phone and then have their phone upload those photos to social media like Facebook or Instagram," Charlie says.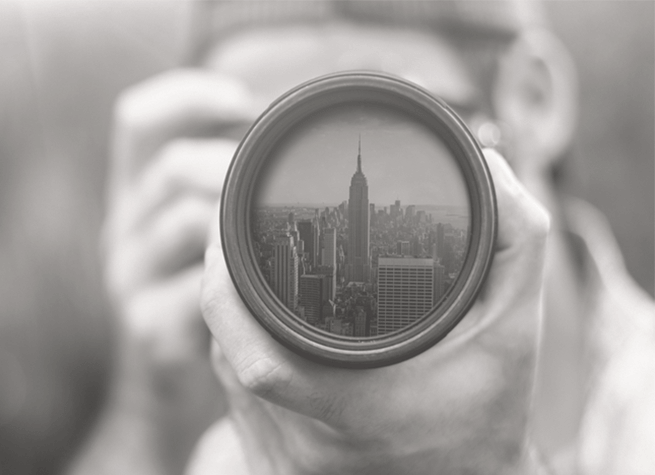 Clear signal
Beats Studio wireless
overear headphone (matte
black), 3283842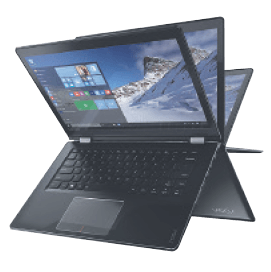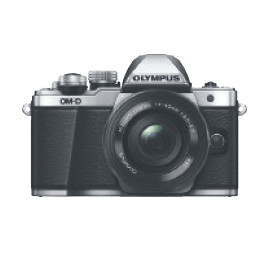 Light and mighty
Olympus E-M10 Mark II
silver SLK (1442-EZ),
V207050SA010
HOME TECH
In the kitchen and home generally, connectivity between devices and appliances will increase, leading to a greater need to protect home networks.
"This can be provided via a box that's plugged into your router at home. No devices can get hacked, nobody will be able to access your Wi-Fi unless you want them to, and you can even make sure the kids can only access Facebook at certain times," Charlie explains.
Manufacturers are enhancing the efficiency and convenience of home appliances by connecting them to smartphones.
GE's remote-enabled wall ovens allow users to control the temperature, set the timer and monitor how things are cooking with the GE Brillion app — and you don't even have to be home.
Washing machines, coffee machines, air-conditioning units and even craft brewing equipment are increasingly harnessing apps. "We're seeing washing machines where you can download the wash cycles you specifically want. So, if you want to wash football jerseys every Saturday afternoon because your kids play sport, you choose that cycle. We will see more self-selection,"Charlie says.
Manufacturers are also developing a hub so people can use a single app to connect different brand air-conditioning systems in different rooms of the home.
"Coffee machines are becoming app driven so you can save the flavour and temperature of your favourite coffee. For craft beer brewing there is now a brewing solution, too. A smartphone app keeps you up to date with steps to take next so your beer is less likely to be ruined."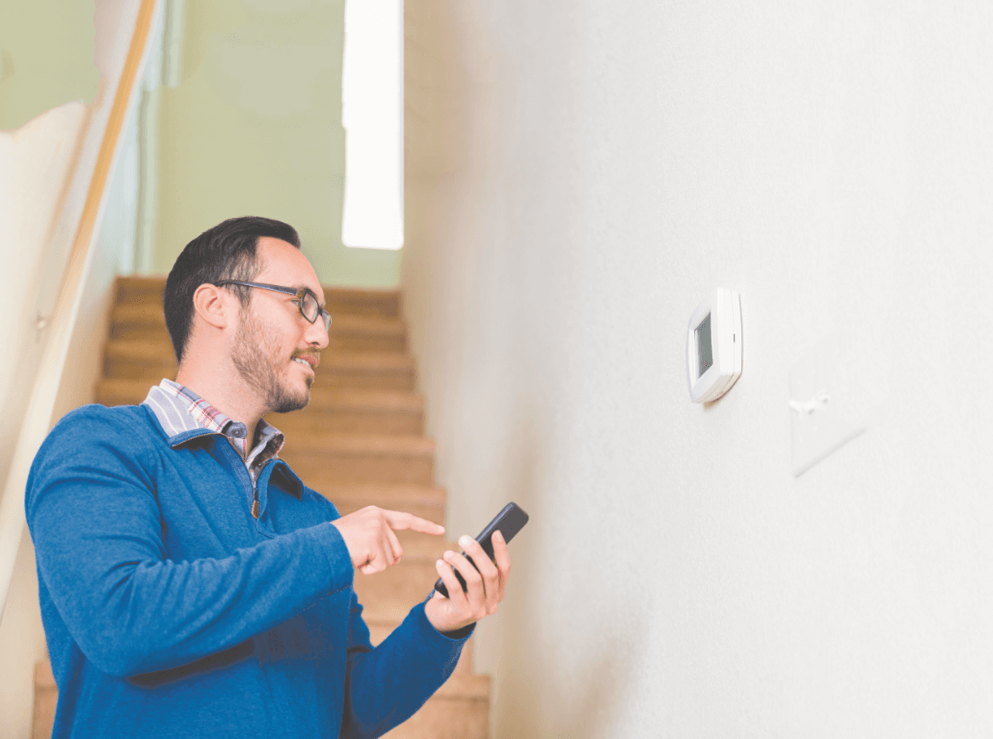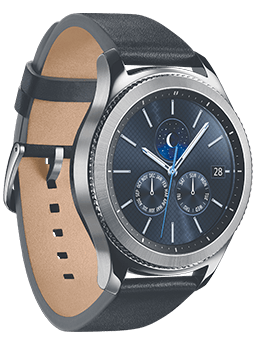 On hand
Samsung Galaxy Gear S3
Classic, 1091101052,
(available November 11, 2016)