Ultimate Ears ROLL 2 | Available now at The Good Guys
The UE ROLL 2 is a powerful Bluetooth speaker that pumps out the soundtrack to your outdoor adventures. It's waterproof, dirt-proof and stain resistant and delivers a big outside sound – perfect for the beach, extreme sports, and all kinds of crazy fun! This super smart speaker gives you spectacularly rich all round sound.

Start The Day With Music
There's no better way to start the day than with your favourite songs. The UE ROLL 2 can be used as your everyday alarm – just link it to your top tunes, a Spotify playlist or Pandora station for much nicer morning awakenings. Getting out of bed is so much easier when you start the day with music!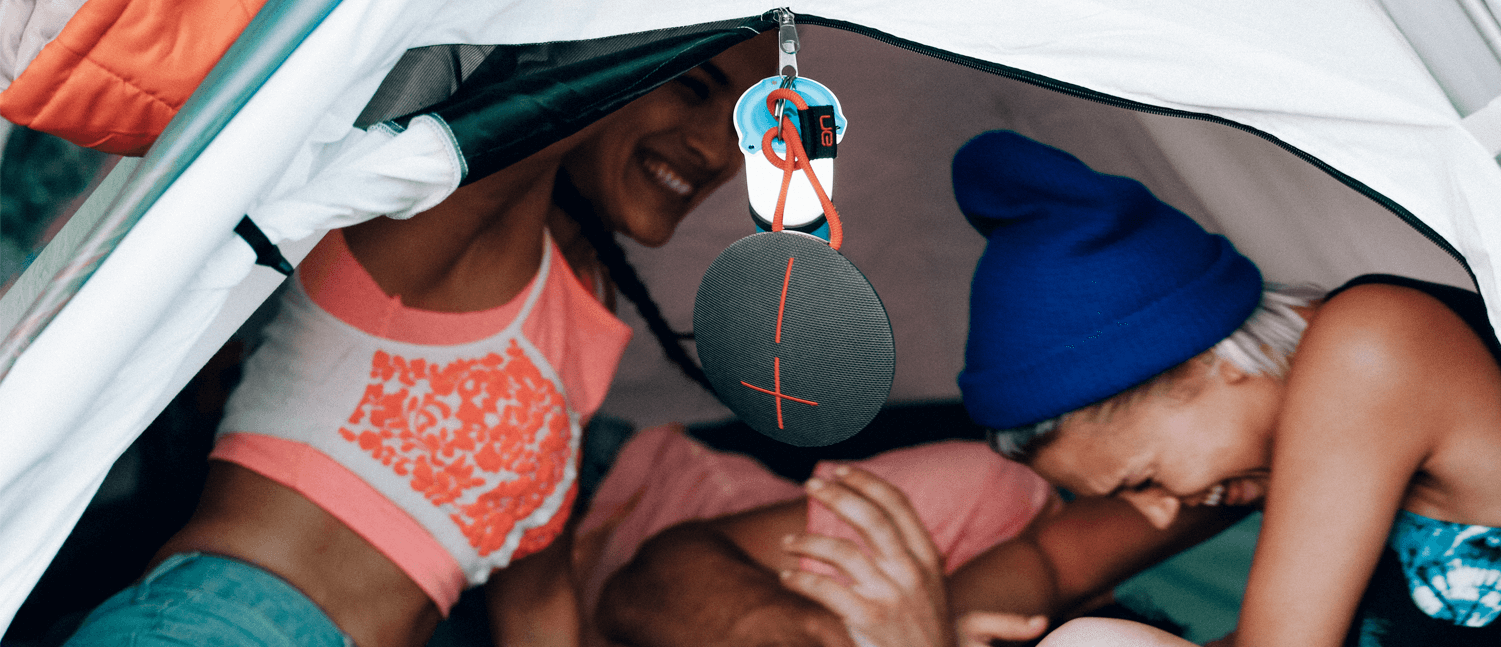 Remote Speaker Control
Turn the music up or down and switch the speaker on and off using the UE ROLL 2 app on your smartphone, tablet or any other Bluetooth device from 100feet away. This long 30metre wireless range gives you total remote control so you can tweak the speaker volume when the party's in full swing.

Built For Action & Adventure
The UE ROLL 2 is life-proof. The plasma-coated acoustic skin makes it IPX7-rated waterproof, dirt-proof and stain resistant so you can take your music in the shower, to the beach, kayaking, biking, boating and anywhere else the action takes you! It's designed to take whatever you can throw at it and comes with a bungee cord so you can strap on your music for messy outdoor adventures and just rinse it clean afterwards.

Dimensions
Diameter: 135mm
Height: 40mm
Weight: 330 g
Power
Rechargeable Lithium-Ion Battery for up to 9 hours of battery life between Micro USB charges. Actual battery life will vary with use, settings and environmental conditions.
Charge time: 5.5 hours
Compatibility
For Audio Playback - Smartphones, tablets and other devices that support Bluetooth® wireless audio profile [Advanced Audio Distribution Profile (A2DP)] or 3.5 mm audio output.
Audio
Maximum Sound Level: 85dBA
Frequency Range: 108Hz – 20kHz
Drivers: One 2" driver and Two ¾" tweeters
Wireless Capabilities
Pair up to 8 Bluetooth ® enabled devices – Connect up to two source devices at the same time. Wirelessly play (stream) to 2 UE ROLL 2s from one source.
Mobile range of play is up to 30m or (100ft).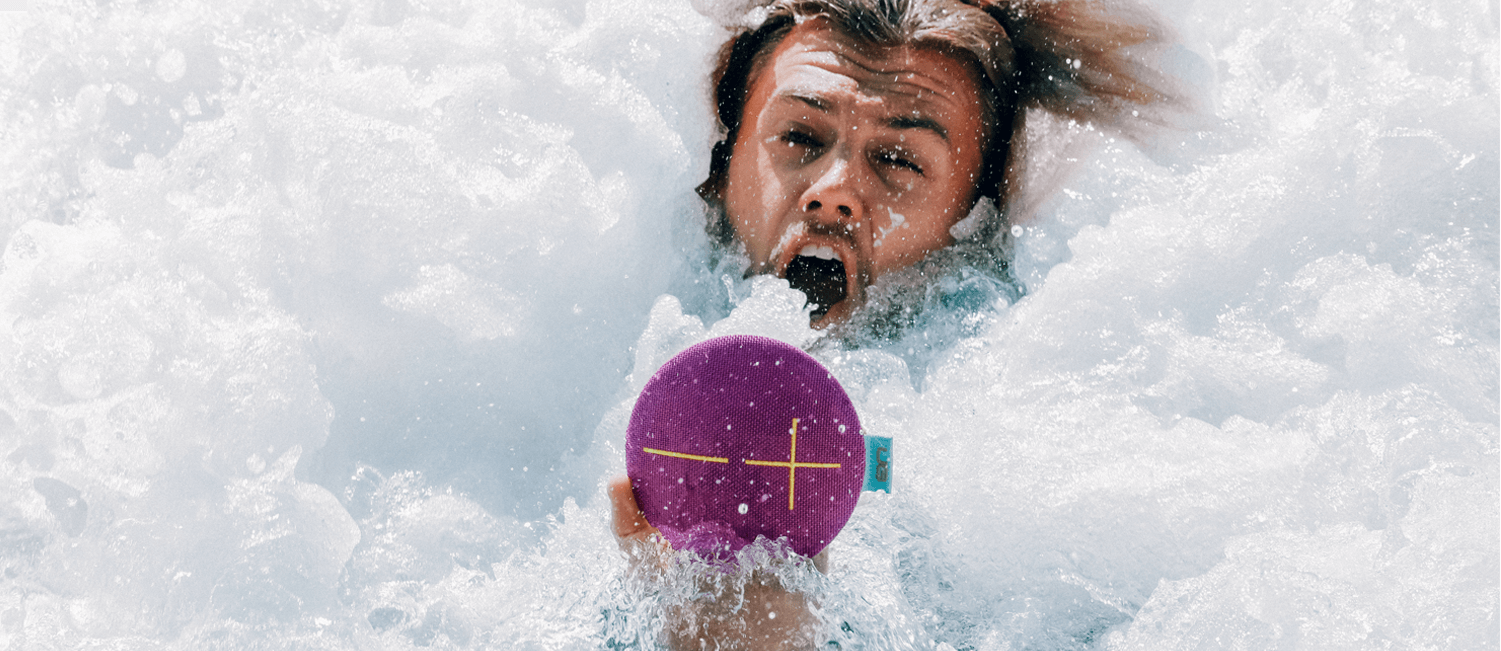 Super Smart Speaker
This super smart speaker is constantly improving. Unlike an old dog, the UE ROLL 2 learns new tricks! Just update your UE ROLL 2 wirelessly with the UE ROLL 2 app for all the latest features on your future-proof speaker.

9 Hours Of Power
The rechargeable lithium-ion battery gives you up to 9 hours of music power. Press the + and – buttons together and the UE ROLL 2 tells you how much power's left in the speaker before the battery needs charging.

Connect Extra Speakers For A Sound Boost
Give your sound a boost by using the UE ROLL 2 app to connect other UE ROLL 2s, UE BOOMs and UE MEGABOOMs for a big party sound.