KEY FEATURES OF THE NEW RANGE OF ELECTROLUX OVENS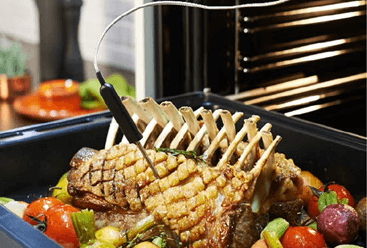 Smart Food Probe
Never overcook a roast again. The convenient Smart Food Probe measures the core temperature of food and switches off the oven when ready.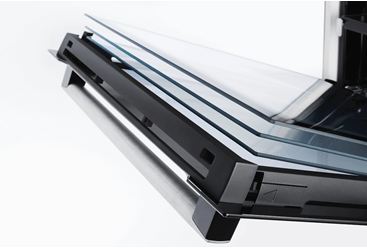 Cool Touch Doors
For added safety and confidence in the kitchen, the cool touch door features an innovative door cooling system wirth miltiple glazed door panels. The door design minimises heat being transferred outside the oven, while ensuring a coller touch door and cooler kitchen environment.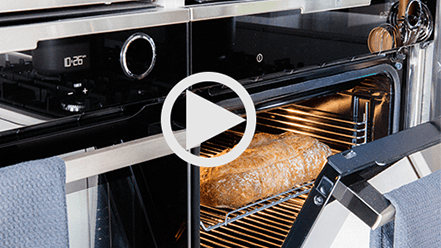 Pyrolytic Self Cleaning
Pyrolytic cleaning removes the need for you to use harsh chemicals to clean your oven. Simply set the Pyrolytic function, come back when it is complete and wipe away the residue.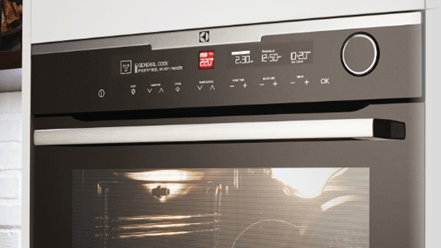 Intuitive Oven Interface
After watching how people use ovens in real life, Electrolux designed ovens to be less complex and much simpler to use. These ovens are so intuitive you won't even need a manual. Each function has a suggested temperature, which you can adjust, and it's easy to set the count up timer and see how long you've been baking.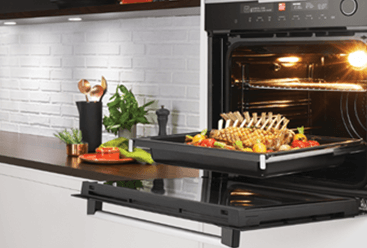 Full Flex Telescopic Slides
Our fullflex telescopic runners give you safe, easy access to all areas of your oven. This makes it easier to turn and stir your food for great results every time.
WHAT TYPE OR COMBINATION OF ELECTROLUX OVEN IS RIGHT FOR YOU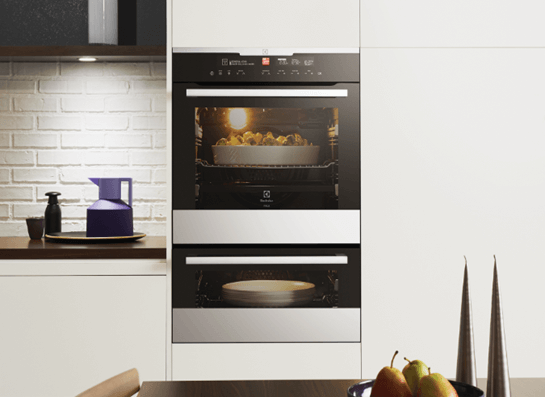 Double Ovens
With The Duo oven you can cook a variety of dishes at once, making it the ideal oven choice for entertainers and big families. The energy efficient, large capacity 80litre oven and generous 43litre second oven make it so much easier to cater for every occasion.Shop now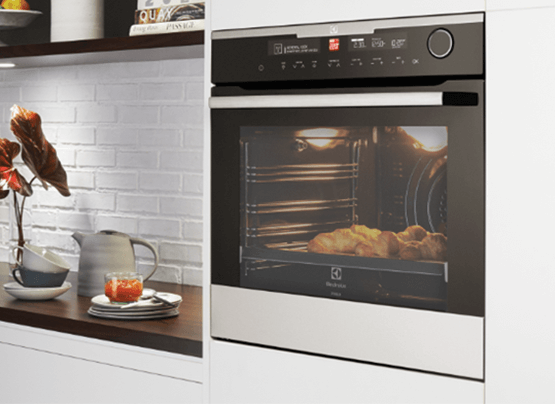 Steam Ovens
Combining steam with traditional hot air cooking makes good food great. Colours are richer, the food more moist and flavoursome, and everyone is more satisfied. Discover the ultimate in healthy and tastier cooking with MaxiSteam – the 100% full steam mode. MaxiSteam retains all the natural flavours, colours and vitamins in your food and is perfect for cooking vegetables and seafood.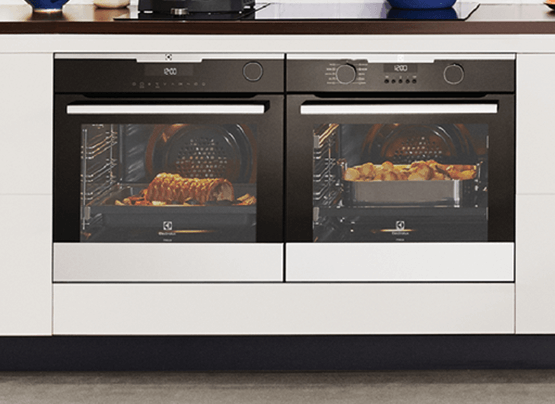 Pyrolytic self-cleaning Ovens
Pyrolytic ovens clean themselves without any harsh oven cleaning chemicals. Oven cleaning is now as simple as setting the oven to the Pyrolytic function, waiting for the self-cleaning cycle to turn food splashes to ashes, then wiping away the residue with a damp cloth. Shop now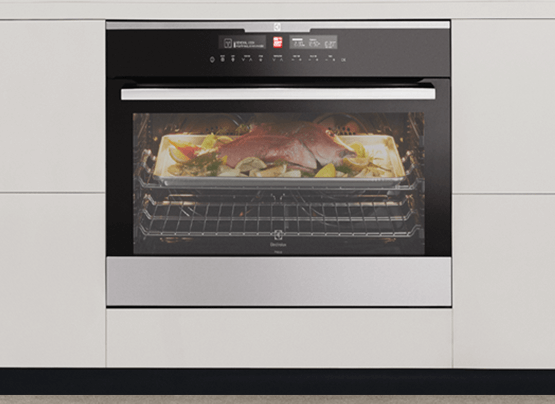 Electric Oven
Helpful oven cooking functions make it easy to bake, grill, and roast as well as defrost, make pizza, pastry and keep meals warm until you're ready to serve. Shop now
COMPARE THE RANGE OF ELECTROLUX OVENS