The new Samsung Galaxy S7 edge & S7 now available at The Good Guys!
Boasting a powerful camera, outstanding battery life and the ability to withstand dust & water the Samsung S7 edge & S7 are Samsung's finest smartphones yet. The new Samsung Galaxy S7 edge & S7 are coming soon in store and online at The Good Guys.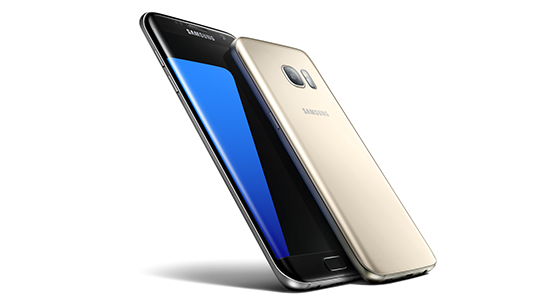 Stunning photos, in a flash
Capture the moments that really matter in incredible clarity. With precision optics, the Samsung Galaxy S7 and S7 edge deliver amazingly true-to-life picture resolution, and impressive lowlight performance thanks to the f1.7 aperture. And they do it mindblowingly fast. A Dual Photodiode sensor can reduce autofocus time to a staggering 0.2 seconds*, while faster shutter speeds make motion blur a thing of the past. The Galaxy S7 is a truly world class camera in your pocket.
Power to seize the day - and night
The batteries that power the Samsung Galaxy S7 (3000mAh) and S7 edge (3600mAh) are incredibly powerful, so you can do more throughout the day - and night. Then there's the fast charging. Either connect wirelessly with our fast wireless charging pad** and charge up faster than most phones can with a cable - or connect it to a power outlet to get more energy even faster when you need it most.
Water and dust resistant – do more, worry less
The Samsung Galaxy S7 and S7 edge are built to do more, in more places. With an IP68 rating***, they're water resistant to a depth of 1.5m for up to 30 minutes, and are protected from dust, dirt and sand - all without the need for extra caps or covers. Now there's less to worry about. You can enjoy more freedom to explore, stay connected, and capture the adventure.