There are plenty of ways to safeguard your home, writes DILVIN YASA
Feeling safe? Think again. According to the Australian Bureau of Statistics, about 242,500 households were the victims of at least one break-in in the year prior to its 2014-2015 Crime Victimisation Survey.
To make matters worse, the approaching Christmas period is even more enticing to thieves, Allianz insurance spokesman\Nicholas Scofield warns. For safety's sake, he recommends the following measures:
Fortify your home
The rush of an early-morning departure can often mean a forgotten lock, so spend time the night before checking all the windows and doors. If you have sliding windows, jamming thick wooden poles within the frame can prevent them from being opened — even if the lock is picked.
"Also take a moment to look at your home through every window," Nicholas says. "With most thieves looking for cash, even a wallet or iPhone left on a bench is enough to make your home a target."
Increase visibility
Take time to trim trees and bushes that prevent your home from being seen clearly from the street, report broken street lights to the council, and if you can, install exterior lights activated by motion sensors outside your home.
"These will light up the dark areas around your home at night and are known to be a strong deterrent for criminals," Nicholas says.
Set timers
Purchase some timers so that you can set lamps and a radio to come on in the early evening and switch off at bedtime to give the appearance that someone is at home.
"The key is to set the lamps in rooms that can't be directly observed from outside," he says.
Talk to your neighbours
Ask friends to collect your mail and to park their car in your driveway.
"The regular movements of a vehicle can help create the illusion that the residents of the house are still home," he says.
Home Surveillance
Keep an eye on how things are going at home by installing a motion-activated camera inside.
Quality models initiate automatic recording the moment it senses motion within the space and will immediately alert you via email or app notifications.
Team it up with either a traditional alarm system, or a barking dog alarm for extra measure.
EYE SPY
Keep an eye on your property with the latest security systems.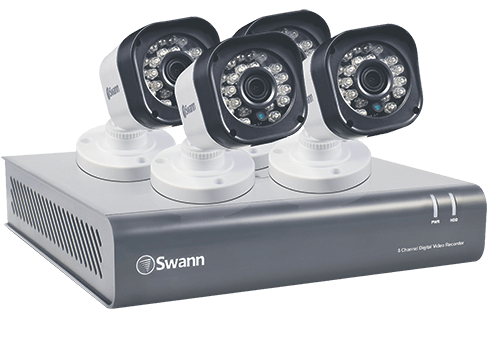 Swann Communications
4 channel 720p DVR w/500gb HDD/ 4x Pro-T835 cameras, 3311113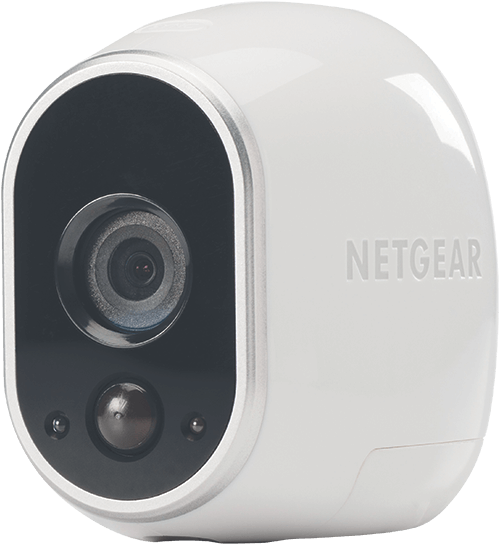 Netgear
ARLO Smart Home Security — Add-on HD security camera,VMC3030 100AUS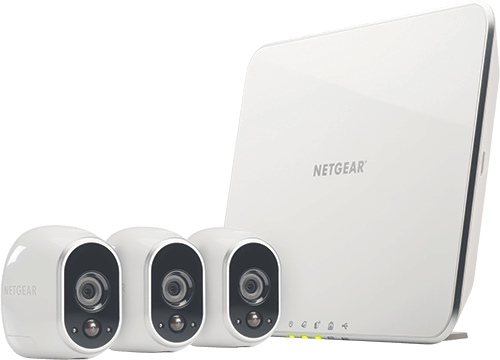 Netgear
ARLO Smart Home Security — 3 HD Camera Security System, VMS3330- 100AUS