ALICE CLARKE helps navigate the choices when it comes to your home computer needs.
Tablet
Tablets started out as just being your phone, except they were bigger and unable to make calls. But they've evolved into potential computer replacements for many.
They're ideal for those who travel a lot and just want something light they can put in their bag to be able to watch videos on the plane, read their entire library, do some light word processing, play with apps and browse the web.
A reasonable entry-level tablet can be bought for less than $100, which is an ideal first computer for kids that need access to Word and YouTube, but who you don't trust with a more expensive (and less easily protected) device just yet.
If you're looking for a tablet to be your main computer outside work, consider a Lenovo Yoga Series 2-in-1, iPad Pro or a HP Spectre X-2. These blur the line between tablet and laptop, and have plenty of power, while still proving light and portable, with long battery lives.
They have all the advantages of touchscreen computing with a keyboard, but without the drawbacks, power bricks and weight of a more traditional laptop. If you don't need all of your files with you all of the time, their lack of hard drive space isn't a problem, and there are many free and reasonably priced cloud servers out there to help you declutter your digital life.
Advancements in apps and accessories also mean you can edit photos, lightly edit videos and even record your band's whole album right from your tablet.
The Good Guys top 3 picks:
1. Apple iPad Pro; 2. Samsung Galaxy series; 3. Lenovo Yoga Tab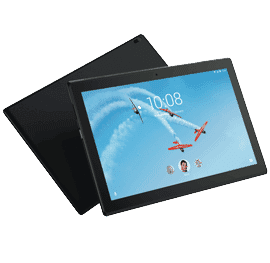 Screen Dream Lenovo Tab 4 10.1" 16GB ZA2J0003AU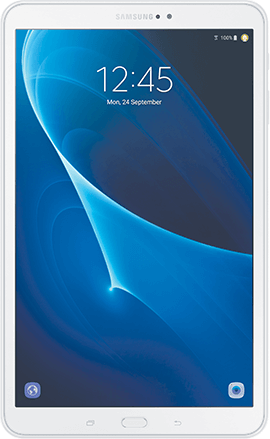 Tablet Time
Samsung Galaxy Tab A 10.1" Wi-Fi 16GB (white), SM-T580NZWAXSA.
Laptops
Laptops are favoured by people who need a little more screen real estate and power than a tablet, or maybe they just prefer the feel of a solid keyboard they can use anywhere. They're best suited to people who work from home, university students, business travellers and anyone else who wants more flexibility without having to compromise on performance.
Although many Windows-based tablets use the full Windows 10 operating system, iPads do not, and for some activities you just need the freedom of a full operating system and the customisation and download options that go with it.
Gamers who play a step up from short apps, but a step down from what's affectionately known as "the PC master race" will also be well suited to laptops, because they allow for gaming anywhere, with reasonable specs at an affordable price.
Just as there are crossover tablets that straddle the line between tablet and laptop, there are plenty of ways to be able to use your laptop as your desktop PC when you want a bigger screen, more power, or just a more organised workspace when you're not moving around.
Alternatively, a HP Spectre 2-in-1 blurs the line between a tablet and a notebook, with a screen that detaches from the keyboard for a seamless transformation to suit whatever task you have in mind.
There are also many docking options for Apple laptops that give you a more ergonomic workspace when you need it.
Given that laptops come in all shapes, sizes and prices, ranging from $300 for a netbook, to a $6500 gaming beast, there's something for almost everyone in this category.
The Good Guys top 3 picks:
1. Acer Aspire 128GB Laptop; 2. Lenovo Yoga 520 2-in-1; 3. Dell Inspiron 15 7000 laptop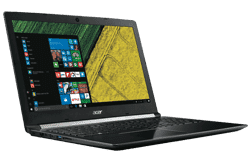 Air control
Acer 15.6" Aspire 5 A5 15-41G-157D AMD A128GB 128SSD 1TB 2GB GFX NB NX.GPYSA.002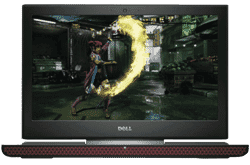 Gaming all-rounder Dell Inspiron 15 7000 15.6" Intel Core i7 Processor 16GB 1TB 256GB Gaming Laptop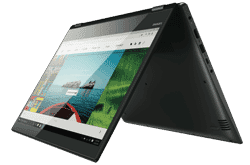 Great idea Lenovo Yoga 520 14" Intel Core i5 Processor 8GB 1TB 2-in-1 Notebook 80X8003MAU
Desktop
There are many reasons why you may want to keep your computer on your desk. For hard-core gamers and film editors, it could be that carting around a 30kg-plus rig just isn't feasible. Computers haven't stopped doubling in power, and although it's no longer a necessity that everyone has the latest and greatest, it can still be vital for many careers and hobbies.
Desktops are also easier to personalise and upgrade, meaning your investment isn't just thrown out the window three years later when it no longer does everything you need it to. Upgrading sequentially can save money and time in the long run.
They make sense for people who either don't want or need to take their computer with them. They're also great for users daunted by touch screens and tablets and who want to stick with what they're used to.
A desktop that can't be carried around by the kids is also a great way for parents to be able to monitor what their children are doing online, and make sure everyone gets their turn, until they're old enough to need (or be trusted with) their own, more portable, device.
The Good Guys top 3 picks:
1. HP Pavillion All-in-Ones; 2. Lenovo IdeaCentre All-in-One; 3. Acer All-in-Ones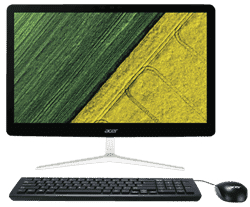 Desk job
Acer 23.8" Intel Core i5 Processor 128GB 1TB All-in-One
Smartphones
If you don't use your computer often, and you rarely do much beyond web browsing and email, you can get away with just having a "phablet", such as an iPhone Plus.
The larger screen means less eyestrain, and only having one device saves you money. Then there's the iPhone 7 — not only is it waterproof, it also has a longer battery life than its predecessors, a faster processor, more onboard storage and a better camera with optical image stabilisation.
The Samsung Galaxy S7 also performs well with a camera featuring dual-pixel tech and motion panorama and a bigger battery. Gamers will also appreciate the liquid-cooling technology to help deal with heat generated during a serious session or while processing.
The Good Guys top 3 picks:
1. Apple iPhone 8; 2. Samsung Galaxy S8; 3. Motorola Z series
For all your tech needs, visit: www.thegoodguys.com.au/buying-guide/technology-guides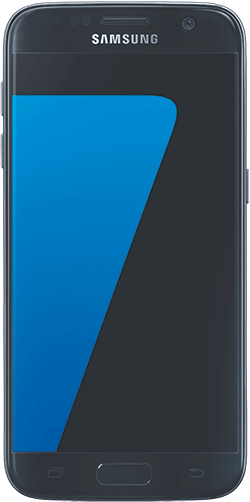 Living on the edge
Samsung Galaxy S7 32GB (black), SM-G930FZKAXSA,
Stay in touch
Apple iPhone 8 (silver), MQ6L2X/A