Discover ASKO Craft Ovens Features and Benefits
With strong emphasis on user friendly interface and functionality, ASKO Craft ovens strive to make everyday better. Made of the highest quality natural materials, these ovens are built to last and minimise environmental impact.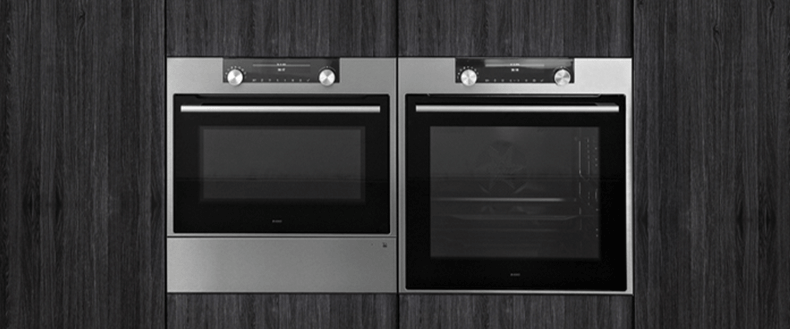 1
Minimalistic, elegant design
A complete harmony between style and functionality. One piece seamless frame creates a smooth integration between the cabinet and the appliance, which enhances your kitchen aesthetic. The metal handle and knobs are designed for easy grip and add a premium touch to your kitchen design.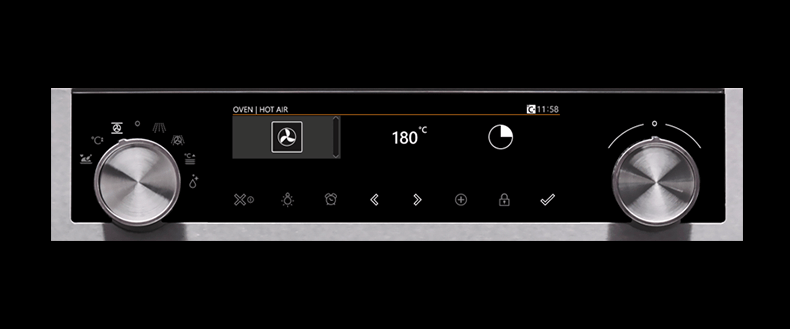 2
Easy to use interface
High quality, crytal clear colour display, combined with two metal knobs and eight illuminated touch keys, make selecting a cooking program or setting the right temperature really easy.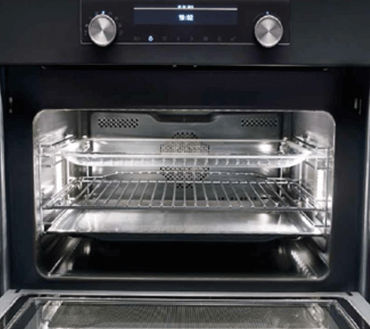 3
Soft closing, ultra cool door
The newly improved hinges open and close without the need for extra force and has been tested 20.000 times to ensure its durability. The ultra cool door is designed using a principle of air pressure and never exceeds 35 degrees, making it completely safe to touch during the cooking process. Taking out and placing your food in the oven is a breeze with the sturdy grill racks and telescopic guides with lock out feature.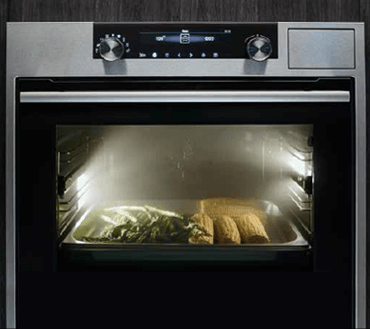 4
Oven cavity
Inspired by the traditional wood-fired ovens, the vaulted ceiling distributes heat evenly throughout the oven to deliver superior cooking results. The oven surfaces and trays are coated with unique enamel that's able to stand extreme heats. The big oven volume allows you to bake much larger quantity of foods at one time , so entertaining is easy and stress free.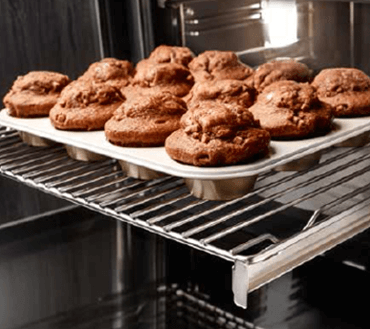 5
Steam Cooking
Steam cooking brings out the flavour of your food and create delicious crispy crusts on bread and pastries. The steam cooking function in Craft combination ovens generate steam evenly throughout the ovens for perfect results and the user friendly water resrvoir is fitted with water walls to prevent spilling.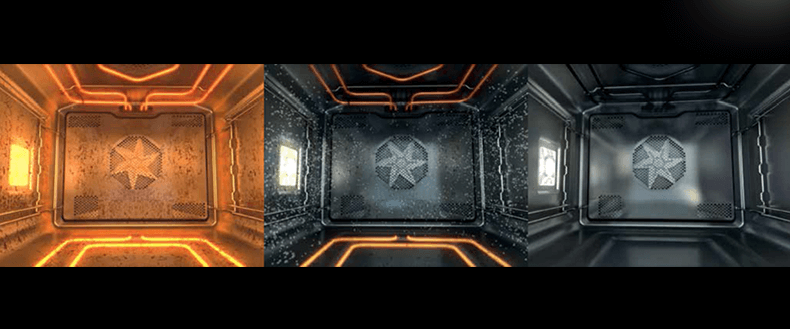 6
Pyrolytic Cleaning
Save on cleaning time with pyrolyytic ovens that turn grease and left-overs into a fine ash. The Craft pyrolytic oven range offers 3 levels of cleaning intensity to effectively clean the ovens depending on the level of dirtiness.