Complete your kitchen with Whirlpool's innovative and intuitive range of Fridges.
Whirlpool's elegant new fridges have been carefully designed to complement contemporary Australian kitchens. They're the perfect height, with a streamlined design and stylish finish that compliments a sleek, modern kitchen.
Fresh Flow, Fresh Control & Total No Frost
Freshflow vents circulate cool air everywhere, Fresh Control technology keeps food fresher for longer, and Total No Frost means no more defrosting the freezer.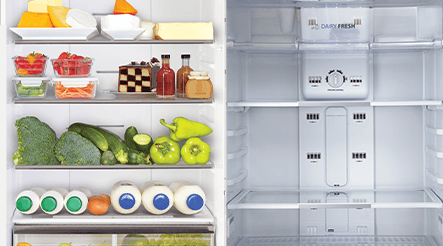 Modern Design, Quality Interiors & Excellent Fit
An elegant flat door design with hidden pocket handles creates modern fridge style that's a perfect fit for contemporary Aussie kitchens.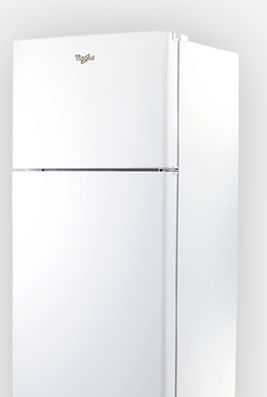 Space Management
Clear compartments, a dairy drawer and sliding crisper divider keep your fridge organised and you can make adjustments to suit your changing fridge storage needs.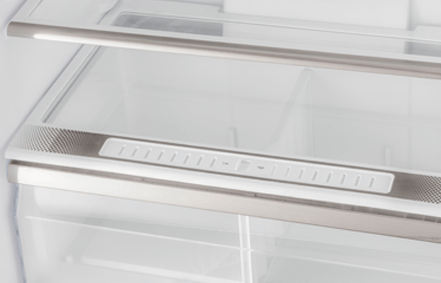 Super Cool & Super Freeze
Super Cool lowers the fridge temperature so groceries cool faster and stay fresh for longer, while Super Freeze freezes food faster to lock in vitamins and nutrients so it stays as fresh as the day you bought it.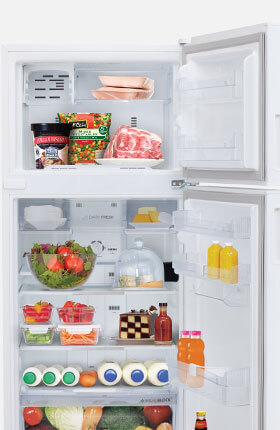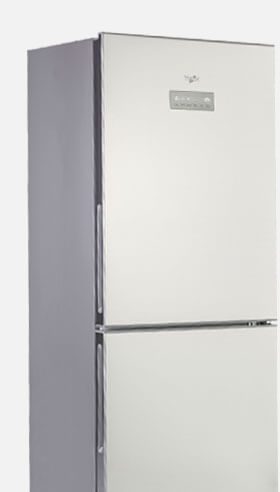 User Interface, Easy Clean & Vacation Mode
All the functions of the fridge can be operated simply with no need to open the door, removable easy clean spill safeglass shelves will contain any mess if you spill any liquids and vacation mode will set your fridge compartment to 15ºC and keep your freezer on saving your electricity bill.






Shop the range of Whirlpool Fridges