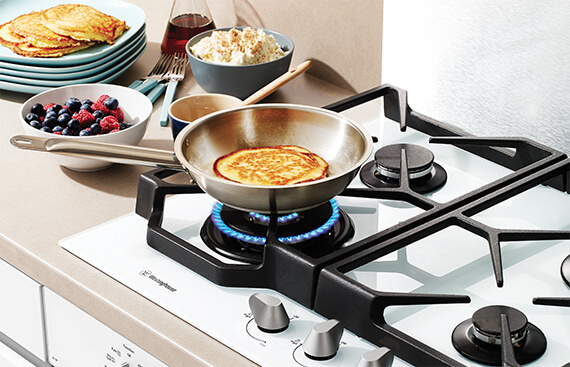 Westinghouse Gas Cooktops
Westinghouse gas cooktops have been created with safety in mind.
The new range features a FamilySafeTM Flame failure device that immediately shut off the gas supply if the cooktop's flame is unexpectedly extinguished.
To further enhance safety, the FamilySafeTM Trivets increase the stability of your pots and pans on the stove. These efficient two-piece burners lift straight off and are dishwasher friendly, for faster kitchen clean ups so you spend less time cleaning and more time with your family.