Big isn't always better
You don't need to have a giant lens and full-size DSLR (digital single-lens reflex) camera to capture perfect holiday shots, says travel expert and Expedia blog editor Lisa Perkovic (expedia.com.au). Lisa explains that often, carting a large camera can intimidate possible subjects. "Instead, look for a compact camera, which features manual settings and interchangeable lenses," she says. "Or if you're using your iPhone, ensure you've got applications like Boomerang, which help you capture movement and expression of a place or person. It's the perfect thing for busy cities like Tokyo, where no one stands still for very long!"
Photographer Jonathan Cami (jonathancami.com) agrees that quality holiday snaps can be taken with a compact camera, but recommends buying one that lets you shoot in manual mode, too.
"Before you go on your holiday, spend a day or two outside experimenting with the camera," Jonathan suggests. "Even if you spend time changing the shutter speed and going up and down in the diaphragm stops, you'll see you can make a huge difference to your photos with the click of a button."
Wait for "the magic hour"
It can be difficult to plan, but whenever possible, aim to shoot the majority of your shots during what photographers call "magic hour", which is just before sunset, and at sunrise. "Shooting in the middle of the day when the sun is high casts unflattering shadows and harsh lights so is best avoided," explains Jonathan, who recommends avoiding using the flash unless absolutely essential.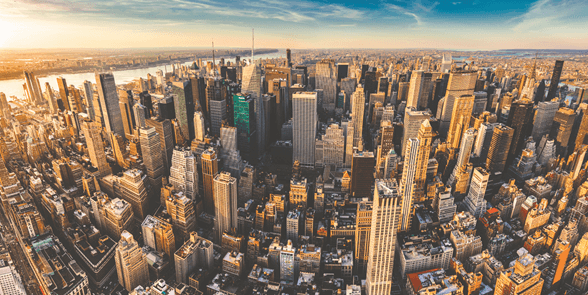 High light Shoot the majority of your shots during what photographers call "magic hour", which is just before sunset, and at sunrise.
Another benefit of getting up with the roosters to shoot photos is that you often miss the crowds, which can prevent you from getting that perfect shot. "I always recommend travellers book sunrise tours for tourist hotspots," Lisa says. "This makes all the difference between getting that misty winning shot of Angkor Wat, or the one that's washed out in bright lights with plenty of people crowding the frame."
Think about the composition
Rather than place the subject of your photograph in the dead centre of your frame, employ the rule of thirds, essentially placing said subject among imaginary intersecting lines one third into the frame from the top, bottom and sides. "This works for landscapes too," Jonathan says. "Shoot with the horizon line in one third — either the top if you like the land, or the bottom if you like the sky."
Landscapes are usually shot horizontally and portraits vertically, with rules for both. "When you're taking a portrait, try to have the lowest stop in the lens, so that you have the background out of the depth of field and you can keep the face focused without external distractions," Jonathan explains. "With landscapes, however, try to have the highest stop in the lens to have everything focused, and always use a tripod if you have one." And never be satisfied with the first shot — try different angles, lenses and distances.

"With landscapes ... try to have the highest stop in the lens to have everything focused."
Change your perspective
One mistake a lot of people fall into is walking around with their camera at eye level, Lisa says. "Crouch down low and aim the lens up, stand on a bench and shoot down, or, try a helicopter ride — changing your perspective is a great way to get a photo that is different to the shots everyone else gets."
Getting down low is particularly important if you're shooting children, Jonathan says. "Aim to have the camera at their eye level, and always set your camera to its fastest shutter speed to avoid any motion in the image."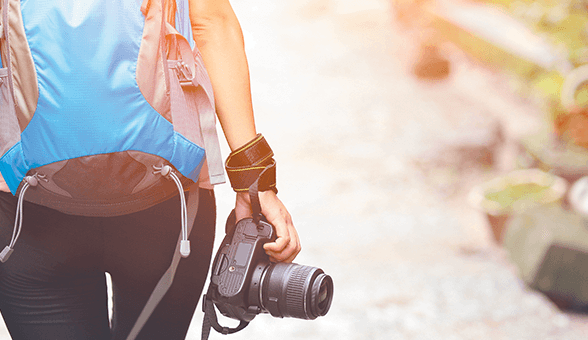 SET THE SCENE
Having the right equipment is the first step in achieving great photographs. Consider your needs and budget and then find the perfect kit for your travels
Use people in your shots
If your idea of the perfect holiday doesn't involve 5am wakeup calls, fear not — putting people in your shots isn't always a bad thing, insists Lisa, who says it helps capture the culture of your destination, and adds a sense of scale.
"This really works well if you're somewhere like the Taj Mahal, where having someone within frame can help showcase the sheer size of the monument," she says.
If taking photos of people, strike a balance between taking a photo of them and the location. Too close and the photo could have been taken in your back yard, but too far and you won't be able to make out your subject's features.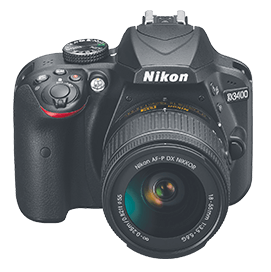 Strike a pose
Nikon D3400 single lens kit (18-55mm), 791490.
Tough stuff
Panasonic Lumix FT30 digital camera (blue), DMC‑FT30GN-A.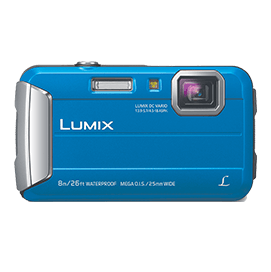 Room for improvement
Finally, if you have the option, always shoot RAW files. "RAW files keep all the information of the shoot so you can go back and reprocess them to improve the image's brightness, contrast and colour without losing any quality," Jonathan says. "When you're constantly travelling, quite simply, it can be the gift that keeps on giving."
For more on your camera needs, visit https://thegoodguys.com.au/buying-guide/technology-guides/camera-buying-guide
Keep it safe
Linden DSLR Case - Medium Adventure Series, LIMSLR15,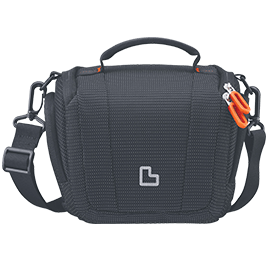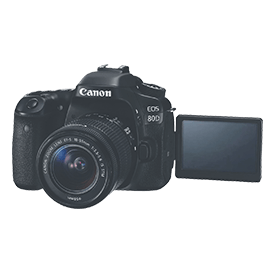 Sharp focus
Canon 80D single lens kit, 80DKIS.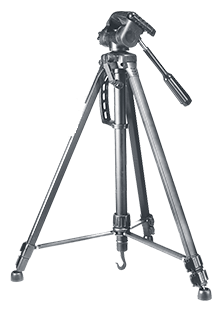 Steady going
Sirix Digital 3550
lightweight
tripod (black),
MAX3550.